The ablutionary
By Lee Simpson | chinadaily.com.cn | Updated: 2012-02-06 10:06
China Daily website is inviting foreigner readers to share your China Story! and here are some points that we hope will help contributors:
Washing for me has always been a fairly private and rapid affair. Despite the occasional prolonged "glance" in the mirror (my Beijing shower actually has a mirror in it, so this is inevitable) and the odd gym rinse I usual reserve the scrubbing of my nether regions for the intimacy of my own bathroom behind a bolted door, eyes down, quick-as-you-can whip around, dry off and out.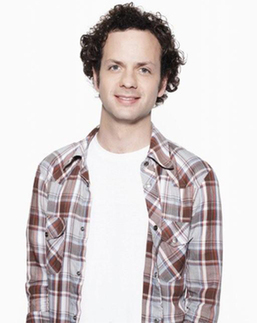 Lee Simpson [Photo provided to chinadaily.com.cn]
It seems Beijingers, however, have an altogether alternative approach to their daily ablutions in the guise of their bathhouses, or OCD Heaven, as I like to call them.
On a recent visit to what I thought was actually a swimming pool my girlfriend and I set out on a mission to find some respite from the daily grind of this metropolis.
Our naivety began to become apparent when, on arrival, we were ordered in different directions - one upstairs, one down. I sheepishly ascended the stairs only to stumble in to a changing room which comprised of hundreds of lockers either side of a row of mirrors, with dozens of naked men blow-drying, combing, brushing, preening, waxing, rubbing, gelling, moisturizing, plucking, shaving. I was starting to get worried. What would I have to do?
Told to remove my shoes, I was handed a key for my locker and gestured at to remove my clothes. I obeyed and proceeded to shuffle through large glass doors into a showering area where the order of the day was the violent scrubbing of oneself, and actually each other, with a hard sponge and reams of bubbling soap. I did my usual rinse and quick once over before moving through to an area where the real scrubbing began. Hoards of men crouching on small stools literally brillo-padding themselves to their very cores before hopping in to a series of boiling hot spring pools and exposing yourself quite literally to forceful shower sprays, one of which actually knocked me clean off my feet. All the while inciting immense amounts of curiosity due to the white skin and the covering of fur my body seems to have developed recently, all very alien to these gents who have surely wire-brushed every follicle from every inch of skin. Then they hit the sun-loungers or the floor and lay for what seemed like hours. By this point I was scrubbing with the best of them and then racing between pools and into saunas before eventually realizing this had not been quite the relaxing soak we had had in mind. I hurriedly dried off and descended the steps back to the world of coexistence of the sexes to find my girlfriend with an empty beer having turned back and not dared to venture down to the cleansing depths.
The experience was no lazy soak. It was fascinating to watch (not too closely) but needless to say don't come here if you are pre-occupied with any muffin-tops or the like. In fact us laowai maybe have a thing or two to learn from those who just let it all hang out.
The author is an actor and television presenter.

The opinions expressed do not represent the views of the China Daily website.

[Please click here to read more My China stories. You are welcome to share your China stories with China Daily website readers. The authors will be paid 200 yuan ($30). Please send your story to mychinastory@chinadaily.com.cn.]