A town the Internet forgot
By Mike Cairnduff | chinadaily.com.cn | Updated: 2012-03-28 09:28
China Daily website is inviting foreigner readers to share your China Story! and here are some points that we hope will help contributors:

Before I arrived in Yueqing, I was keen to find out more about this mysterious town situated on the south-eastern coast of Zhejiang province. My natural instinct was to get on the Internet and see what the place has to offer; a virtual tour, if you like, without having to leave the comfort of my warm Beijing bed.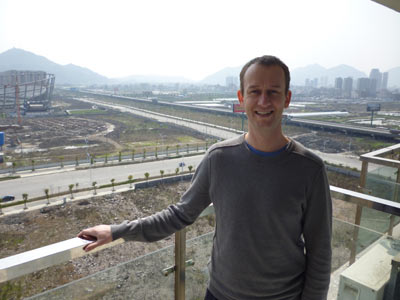 Mike Cairnduff [Photo provided to chinadaily.com.cn]
After trawling through page after page of search-engine results, I felt dismayed and confused, angered even, that so little information on this town exists. Surely someone had something to say about it?
After arriving here, I soon found out why. There's no Great Wall, no Terracotta Army, no panda sanctuary. There's not even a McDonalds! But that's what makes this place special – only the locals know what to do and where to go. This 'secret' is shared by just a million people who call this place home.
Most teachers at the school I work at are not originally from Yueqing, so I was quick to learn that they had not tapped into the secret either. It must have been pure luck, then, that on one of my first trips to the city's main street I bumped into the only other 'wai guo ren' (foreigner) in town, a British couple who have been here since last September and were only too happy to impart the secret to me.
I've only been here for a few weeks, but thanks to this chance meeting I've already had the privilege of dining in a magnificent pagoda-style restaurant tucked away in a side street, listening to a Chinese singer belt out Bon Jovi songs at a pub, and dancing amongst locals under the stars at the city square.
If I hadn't met this British couple I may never have had these experiences. And it is these experiences that you'll never hear about on the Internet, as you cannot capture them with a simple photograph or throw-away headline.
I cannot wait to discover more about this town – to explore the streets, to hike up the tree-topped mountains, and to visit the Buddhist temple which seems to exert an over-arching but gentle presence over the entire area.
Conversely, the view from my balcony is replete with construction sites as far as the eye can see. In fact, directly opposite my apartment is the future site of a massive sporting complex, including what looks like a soon-to-be world-class baseball stadium. In one sense, the town is an incongruous mix of old and new.
When I ask locals what there is to do in Yueqing, I am told about neighbouring Wenzhou or even farther-afield Shanghai. "There is nothing to do here," they say. I have to wonder if they really mean that, or if they are simply trying to hold onto their secret for a little bit longer.
Fast-forward 10 years and I have no doubt that this town, like many others in China, will be 'on the map' and feature prominently on the Internet. Whilst it is exciting to think about the future, I am thankful to be experiencing Yueqing now, not when it becomes a 'mini-Shanghai' and risks losing its esoteric nuances.
So for now, I am just going to keep enjoying my experiences here. Yueqing, your secret is safe with me.

The author is from Melbourne, Australia. He left a professional proofreading role in Australia to teach English at Yueqing International Foreign Language School.

[Please click here to read more My China stories. You are welcome to share your China stories with China Daily website readers. The authors will be paid 200 yuan ($30). Please send your story to mychinastory@chinadaily.com.cn.]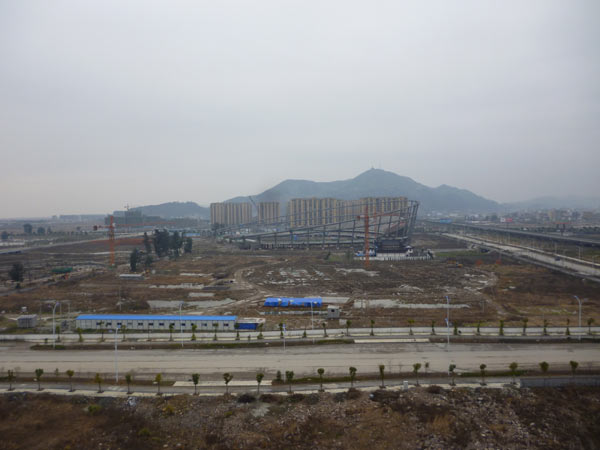 The view from the author's balcony is replete with construction sites.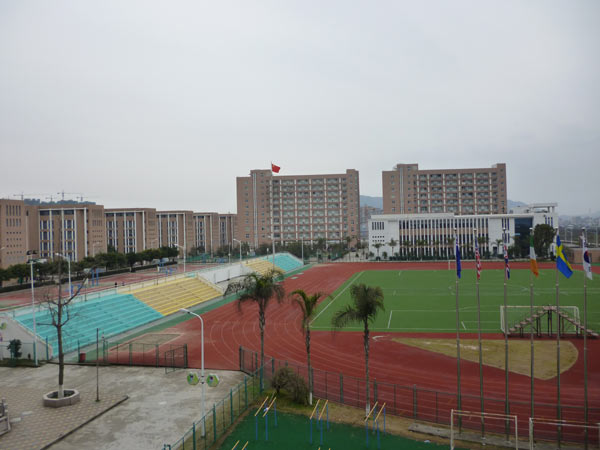 Opposite the author's apartment is a school.