A Not So Cheerful Valentine's Day
By Tom Mc Gregor | chinadaily.com.cn | Updated: 2012-07-16 15:58
I recall an incident that occurred either on Valentine's Day or around that time. I had just completed my job for the day as a copy-editor for the China Daily. When walking in the neighborhood towards the subway station, the streets are usually quiet.
Yet on this fateful day I could hear screaming and shouting from a distance. At first, I assumed that a little girl, who appeared to be 7-9-year-old wearing a pink coat with pig tails, had just fallen down and an adult was trying to help lift her up.
However, as I walked closer to the scene, a new truth had emerged. A middle-aged woman wearing a black leather jacket and black pants was intentionally pushing the girl down on the sidewalk repeatedly.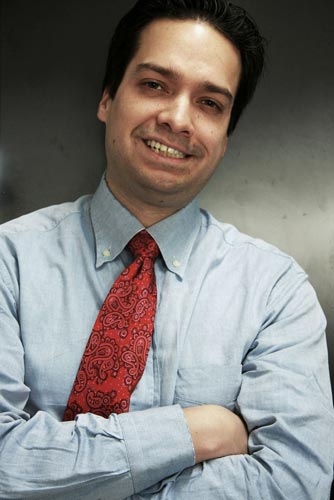 Each time, the girl was getting up, the little girl kept crying and shouting "ma, ma" and tried to hug her mother's right leg. But the woman just continued to push her to the ground. Then the mother got on her motorcycle and tried to ride off without her daughter accompanying her.
The little girl's cries grew even more frantic. Her wailing was much louder and she tried to jump on the motor bike to hold on to her mother's back, but the middle-aged woman just shoved her off, while shouting in anger.
I want to jump into the girl's rescue, but I knew the only way to get involved was to have some sort of confrontation. But, I'm an American man and strongly opposed to violence against women or children.
I worried that if I jumped in the middle of the fray, I could be falsely accused of committing violence. So I felt I had no choice but to avoid a direct confrontation since I'm only a foreigner living in China.
I just stood frozen and hoped that other Chinese witnesses would step in and try to stop the mother from abusing her child.
Instead, I witnessed some people on the street watching the scene and pointing at the mother and girl and they were laughing. I saw grown adult men just stare at the mother and do nothing, while others just walked by without even feigning to notice.
Then the mother tried to free herself from her daughter one last time. She sped away on her motorcycle, but the little girl screamed "ma, ma" while chasing after her. I didn't know what else to do, so I just stood in the middle of the street, folded my arms and stared.
I knew she could see me standing, since she had rearview mirrors and perhaps the shame of a foreigner witnessing her behavior might cause her to stop the motorcycle.
I guessed correctly, she finally stopped at a distance and picked up her child and they rode off together. Perhaps, I helped this little girl at that moment, but for the next few days and nights, I couldn't sleep. My body would shake uncontrollably.
I could barely eat. I kept thinking. This motorcycle incident was probably not an isolated incident. The girl might be living this terrible nightmare every day and for many years ahead in her life. How sad. How can I eat when everything in my heart and soul tells me that I can't do anything to stop it?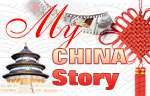 I couldn't figure out what kind of pressure made the woman to be like an evil to her child. This rarely happens in an environment where the best interest of the children takes precedence over all other considerations, but here people seem to get used to child abuse, publically on the street. I was not in a position to judge the woman, perhaps she was demanding too much of her baby, but I will never forget the dilemma to witness such cruelty. I really should have done more to protect this little girl.
I still feel guilt for not doing anything. I just wish I could do more to protect these children. Even as I write this story I struggle to keep from crying while I write the story in an office in front of my co-workers. However, I want to make it one of my missions as a journalist to write stories about children who suffer, so that they know their voices can be heard.
mcgregor@chinadaily.com.cn