The Chinese - poem
By Mohammad Muhebbullah Ibne Hoque | chinadaily.com.cn | Updated: 2013-01-15 14:45
China Daily website is inviting foreigner readers to share your China Story! and here are some points that we hope will help contributors.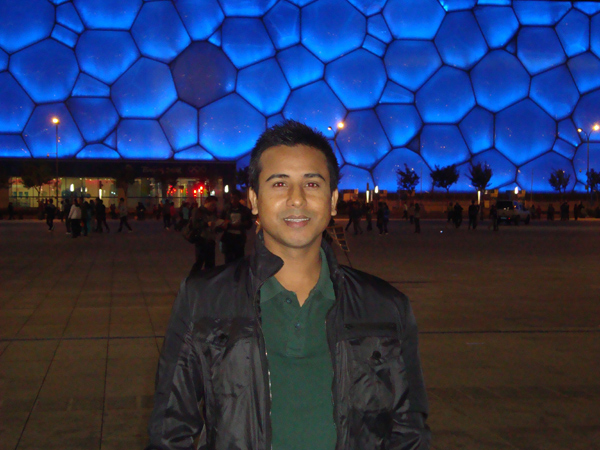 Mohammad Muhebbullah Ibne Hoque
The Chinese, the great Nationality in the World,
56 ethnic groups live under single umbrella building a strong bond.
Different religion performed here without any barrier,
China is the World peace carrier.
I love Chinese, I love China.

Majority speaks in Chinese Language,
China is a great place of cultural heritage.
It has 5000 years old cultural race.
China belongs to a strong economic base.
I love Chinese culture, I love China.

China has Confucianism, Taoism,
They dislike terrorism and fascism.
China works for World peace,
Obviously, this Nation's thinking is very rich.

China possesses vast natural resources,
It helps other Nationalities with benevolence.
I love Chinese, I love China.

Chinese food is famous for its flavour and taste,
Chinese cuisine is the World's best.
I love Chinese food, I love China.

One Great Wall in the Earth, One China is in the Universe.
They create the single cultural merge.
Long live China,
With lightening it's flora and fauna.
I love Chinese, I love China.

The author is a Bangladeshi citizen studying PhD at Chinese Academy of Agricultural Sciences (CAAS), Beijing.