Newly renovated conference site opens
chinadaily.com.cn | Updated: 2017-06-30 17:31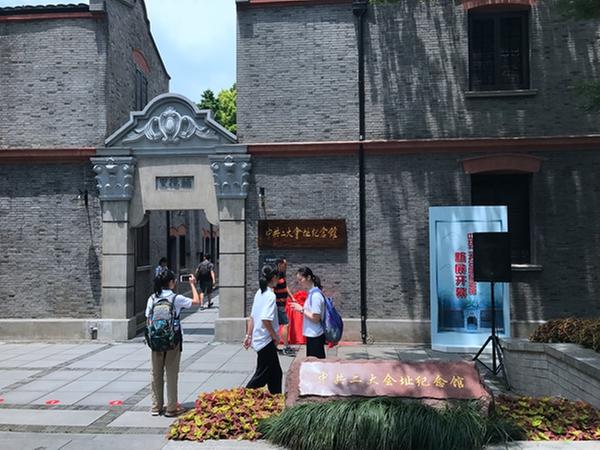 The new conference site of the Second National Congress of the Communist Party of China.[Photo by He Qi/chinadaily.com.cn]
The new conference site of the Second National Congress of the Communist Party of China in Shanghai was officially opened to the public on Friday.
The memorial site, which was closed in February for renovations, now has new features such as an LED screen on the ceiling, 3D effects and Augmented Reality (AR) systems that showcase the history and development of the Party. It also boasts a larger exhibition space that can store more historical data.
"Through AR, I got to see the actual setting of the second national congress, including items such as the teacups that were used by the participants. It felt as if I was there with them," said a visitor surnamed Zhu.
The memorial site first opened to the public in 2002. It was not only the place that held the important meeting in 1922, but also the old address of the People's Publishing House – the first secret publishing house of the Party – and the apartment of Li Da, one of the founding members of the Party.
It was also at the Second National Congress of the CPC when the Party's first constitution was made.
You Wei, a publicity official of the site, said that they have gathered suggestions from both citizens and specialists during the renovation process.
Visitors can read the electronic versions of the various Party constitutions by touching a transparent screen behind the display in the Party Constitution Hall.
"We have collected about 1,300 copies of Party constitutions from different times and we will continue to show them to the public," said You.
According to You, some academic research results from recent years are also presented at the site.
He Qi in Shanghai contributed to this story.