1 killed, 2 injured in shooting at Israeli embassy in Jordan
Xinhua | Updated: 2017-07-24 10:04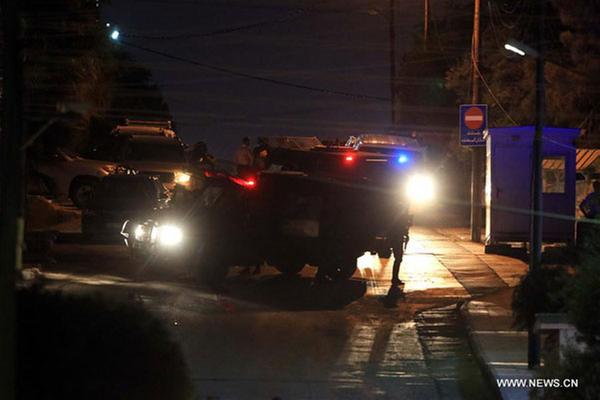 Jordanian security personnel secure the Israeli embassy in Amman, Jordan, on July 23, 2017. [Photo/Xinhua]
AMMAN - A Jordanian was killed, another injured and a Israeli staffer at the Israeli embassy in Amman was also injured in a shooting inside the embassy on Sunday.
In a statement Sunday night, the Public Security Department of Jordan said a shooting occurred at a residential building within the compound of the Israeli embassy in Amman.
The injured were taken to hospital for treatment.
Police closed the areas surrounding the embassy and was in search of the Jordanian's car in front of the embassy.
The Jordanians entered the building before the incident as they work as carpenters, said the statement, adding that the investigation is underway.
On Friday, demonstrations across Jordan called for severing ties with Israel and closing off the Israeli embassy in Amman over Israeli escalation in Al-Aqsa Mosque.
Protests have since broken out in the holy site, with dozens of Muslim worshippers refused to enter the Mosque and prayed outside, considering the security checks a "violation" of the third holiest place for Muslims.
Last Friday, three Israeli Palestinians were shot dead by Israeli forces inside the al-Aqsa Mosque compound, after two Israeli officers were killed in an attack.
Israel reopened the compound on Sunday with the introduction of metal detectors and security checks installed at the entrances.
Jordan, which oversees the holy Islamic and Christian sites in East Jerusalem including Al-Aqsa Mosque, was the second Arab country to sign a peace treaty with Israel in 1994.