Do foreigners find online shopping fun or pain?
chinadaily.com.cn | Updated: 2017-11-11 08:54
richwood7 (US)
Taobao is a pain to use but I am an American in China. In America I bought almost everything by computer. Of course the manufacturer has higher prices than the seller, else the retail store would not have an advantage and the manufacture does not want to have the hassle of selling products, just marketing them to retail stores. Typically the manufacturer sells the product to a retail store at a fraction (less than 50% often at only 10-20%) of what the retail price is. The retail store can determine how much of a markup they want to put on it. Back to Taobao being a pain. Fist I have to go to something like Google Translate, type in an item I am looking for...ice cream maker...have it translate to Chinese. Copy the Chinese (Mandarin) and paste it into the Chinese version of Taobao. Find an item I might want, copy the URL, open up English Tabao (the English version) paste the URL into it and the item then come up. I then order it and pay for it but it goes to a warehouse and then I pay for the shipping to me from the warehouse several days later. However it is quicker than trying to find items I want by going to stores!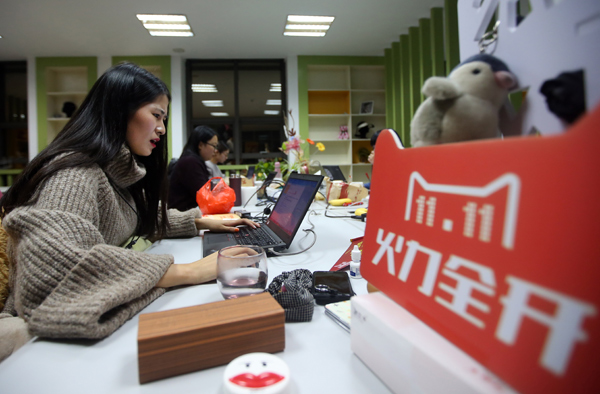 Customer service employees of an online store work to answer potential buyers' questions in Nantong, Jiangsu province. Xu Peiqin / For China Daily