Do foreigners find online shopping fun or pain?
chinadaily.com.cn | Updated: 2017-11-11 08:54
M. Hansen (US)
Since I only plan on staying in China for a short time, I've been able to use Taobao for quick cheap purchases that I won't feel particularly sad about leaving behind when I move back home. While I can't speak for the more expensive items on the site, my experience so far with what I have purchased in terms of quality have all been positive.... though China's mail system is a whole different story.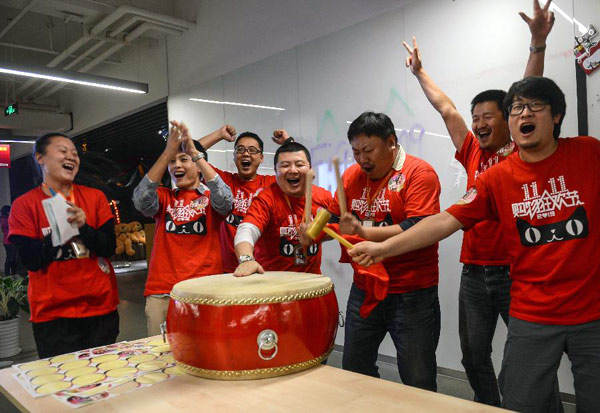 Staff members of Tmall, a business-to-consumer marketplace of China's biggest e-commerce platform Alibaba, cheer for rising order volumes in Hangzhou, capital of East China's Zhejiang province, Nov 11, 2013. [Photo/Xinhua]