Warmth, beauty of made-in-Peru textiles at new Beijing store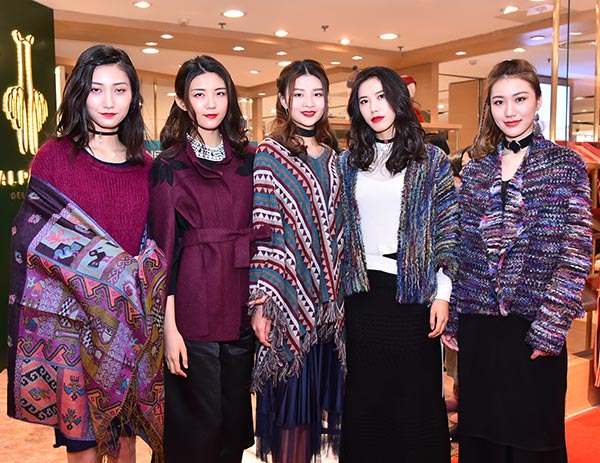 When you are seeking tenderness and comfort, luxury and beauty in the winter, a good choice would be Alpaca Del Peru, a newly opened store in Beijing's Wangfujing selling made-in-Peru textiles.
Peru has a long history in textiles dating back 5,000 years, when ancient artisans started weaving alpaca, a luxury fiber worn by Incan royalty. Alpaca fibers are light, breathable and soft and naturally come in a range of 22 colors.
Today, Peru is home to 80 percent of the global alpaca population, where they reside high in the Andes Mountains at altitudes of more than 3,000 meters and can withstand a climate that ranges from -20 C to 30 C in a single day. The country's alpaca is used by luxury brands such as Prada, Chanel, Max Mara and Ralph Lauren as well as leading brands from Peru including Kuna and Sol Alpaca.
Customers can find Peruvian style and outstanding craftsmanship in Alpaca Del Peru's products, ranging from ready-to-wear and outerwear to shoes, handbags and accessories.
Juan Carlos Capunay, Peru's ambassador to China, attended the opening ceremony Dec 4 to express the commitment from the Peruvian government to raise awareness in China about the excellence of made-in-Peru textiles and style.