Helping China connect with the world
China Daily | Updated: 2017-12-13 07:35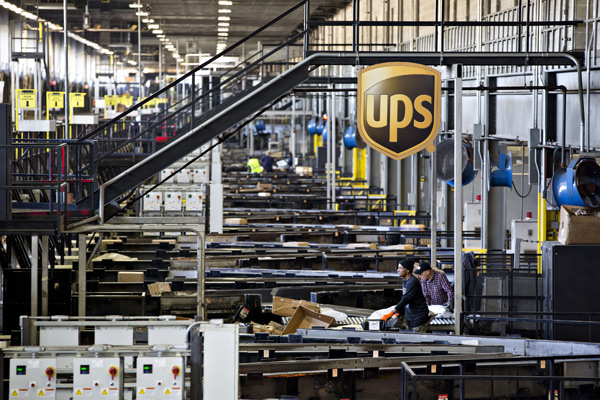 Global logistics giant UPS supports a strong Sino-US relationship to provide faster and more efficient solutions for businesses
Editor's Note: The Communist Party of China concluded its 19th National Congress on Oct 24. China Daily asked business leaders from major multinational companies for their views on economic development here and the country's global leadership role.
Harld Peters is president of UPS China, which is part of the global delivery giant based in the United States.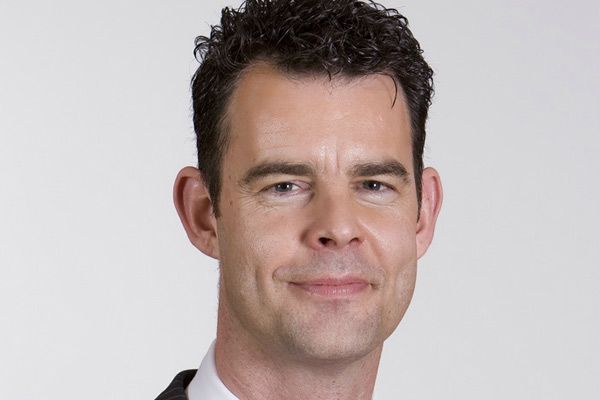 What is China's biggest achievement during the past five years and the most notable change?
It has to be its shift from low-cost production toward value-added manufacturing. Today's manufacturers in China target high-value, higher-margin products that require advanced technical skills and innovation capabilities.
This transformation has been possible because of the government's initiatives such as Made in China 2025, Internet Plus and the Belt and Road Initiative. They have made a tremendous impact on moving Chinese manufacturing up the value chain and propelling it into the digital age.
What three words would you use to describe China today?
Connected. Emerging. Innovative. When we look at the Made in China 2025 and Belt and Road Initiative strategies, we see China opening its arms more broadly than ever before and connecting with the world.
It is clear the country is playing an increasingly more significant role in the global market. At the same time, there is a strong culture of innovation that has resulted in China becoming one of the world's great technology powerhouses.
What are your impressions about major economic and industrial policies released from the 19th CPC Nationa Congress?
We are encouraged by the government's commitment toward opening the economy and easing market access for foreign investors.
As a global delivery service, UPS is equally committed to connectivity between China and the rest of the world. Fast, reliable logistics will be a necessary part of the country's economic modernization.
We are determined to provide faster and more efficient solutions for businesses of all shapes and sizes as industries continue to grow, and move toward complex manufacturing.
What is the biggest challenge facing China and how can the country overcome it?
There are more opportunities to strengthen China's relationship with the US, to work toward a more collaborative partnership. UPS has been doing business in China since 1988, so we have experienced the evolution of the US-China relationship during nearly 30 years.
Today, the US-China economic relationship is one of interdependence, with enormous trade and investment flows. We believe there are only good things ahead for further cooperation between companies from both countries.
US and Chinese firms support a strong bilateral relationship, so that they can continue to do what they do best-create commerce, drive economic growth and connect the world.
What are the most innovative trends or products in China?
I think there are many great examples. One of them is how China has embraced technology at such a large scale and created a cashless society.
According to research by the Tencent Research Institute, Chinese consumers spent 5.5 trillion yuan ($830 billion) through mobile payment platforms in 2016, about 50 times more than their US counterparts.
Today, consumers in China can leave the house without a wallet, but they can't leave the house without their smartphones. These are being used to make payments via platforms such as WeChat Wallet and AliPay.
It is not uncommon for even street merchants to accept payments via a QR code. Many countries have tried to move toward a cashless society but have been unsuccessful. They should take a leaf out of China's book.
What will China be like in five years and what is the country's long-term future?
From a broader perspective, manufacturing in Asia has transitioned from traditional "solitary powerhouses", such as Japan or China, to an "industrial patchwork" model. This is where we are seeing countries across the region engage in greater collaboration.
Free trade agreements, such as the Regional Comprehensive Economic Partnership, or RCEP, will also integrate and foster greater trade among the 16 partners.
Obviously, trade will continue to move forward in Asia, and China will continue to play an even greater role. We are optimistic about the long-term growth opportunities and will continue to provide connectivity to this industrial patchwork world. We will do this through our global integrated network and investments.
But then the flexibility of our services will help support Chinese businesses to compete globally and grow profitably.
How do you view China's role in the world today?
We respect China's role as a champion of the multilateral trading system. Moving for-ward, the country will increasingly become a front-runner in the push for global connectivity in order to foster ease of trade.
What is the most unforgettable experience you have had in China?
The country has dealt with online payments pretty well. They eliminated paper checks decades ago, introduced online banking 15 years ago and brought in a secure QR code scanning system.
My wallet has become a fashion accessory in China, which I only take out of my trousers when I change them. Mobile payments now control most parts of my financial traffic from a simple online bakery order to paying utility bills.
Speaking about that online bakery, it is pure luxury to wake up early in the morning and find fresh warm bread in front of your door. This takes me to another Chinese observation-home deliveries.
Which sectors offer the most opportunities for development?
Our bet is on e-commerce, which has seen tremendous growth in the past few years. Today, China is the biggest e-commerce market in the world.
With more than $800 billion in sales in 2016, it accounts for nearly half of all digital retail sales worldwide. In fact, e-commerce is now so pervasive the "e" really isn't necessary. It is now just part of the normal retail landscape.
We also see great opportunities in the high-tech and industrial manufacturing sectors as key drivers of growth. To this end, we are offering a differentiated approach to solving our customers' challenges through effective logistics solutions specific to these industries.
Our tools and solutions will help customers manage costs, improve sales and customer experience. These are the important ingredients as China transforms from low cost manufacturing to an innovation-driven economy.
In terms of challenges, the country still faces headwinds as the economy struggles with overhangs in credit, housing and over-investment in manufacturing capacity. But economic growth has remained steady in recent quarters, fueled by the service sector.
What opportunities will the Belt and Road Initiative throw up for China and the rest of the world?
It will open up significant opportunities for cross-border trade, and enhance the long-term growth and development of the economies involved. According to McKinsey, the Belt and Road Initiative has the potential to be perhaps the world's largest platform for regional collaboration.
It will cover about 65 percent of the world's population and one-third of the world's GDP.
The opening of new corridors firmly reinforces the trend of cross-border trade. It is not just a one way street for the world's manufacturing capital to access new markets. Other nations will gain access to the fastest-growing consumer market in the world.
Many of the countries involved are highly landlocked right now, but we are confident that the infrastructure investment and resulting logistics network will help lower transportation costs. This in turn will speed up time in transit, and bring the benefits of trade and globalization to these communities.
We are already seeing the Chinese government encourage greater cooperation between participating countries. The set-up of a free-trade zone in Fuzhou targeting Southeast Asian businesses is the perfect example.
This new Silk Road brings in new players to the global trading floor for a more dynamic environment. It connects businesses and provides access to new consumer markets. As a facilitator of international trade, we are very supportive of this.
Related Stories