Creative thinking helps former engineer excel in banking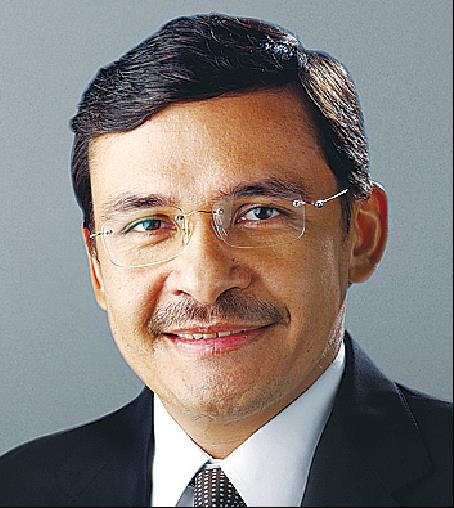 Credit Suisse Asia-Pacific CEO Helman Sitohang, possibly the first Indonesian to sit on the executive board of a global bank, has always been ready to take on challenges, sparing no effort to find the opportunities within them.
After all, almost 30 years ago, just entering the banking industry was a challenge for him personally.
Looking at the conservative banker today in his well-tailored suits and delicate rimless glasses, it is hard to imagine that in 1989, Sitohang was a newly graduated oilfield engineer who had to travel extensively and work in the field, even under severe weather conditions.
After two years of that, Sitohang desired something more "fulfilling". But the banking industry never occurred to him until one of his friends mentioned it.
"He said I sounded much more convincing when talking about finance than engineering, even though I didn't have any formal educational or working experience as a professional," Sitohang said.
Even when tired after his outdoor tasks, he would read about finance and later share his views with friends or peers. "I don't know … maybe (it's) because my father was an economist," said Sitohang, who took his friend's advice, and for the next eight years he worked at Citibank and later the derivatives group of Bankers Trust prior to joining Credit Suisse in 1998.
"To be honest, for the first six months I missed my previous job," he said.
He believes he was lucky to receive a lot of training in his first year in the banking industry. "When you like something, you usually become quite good at it," he said, adding that he does not think people like him can be disadvantaged in the business due to a lack of professional education, because what matters in the banking industry is training and on-the-job experience.
"I don't think I was unique to adapt to that."
And he said that some of his best traders at Credit Suisse have engineering backgrounds also. "The beauty of this industry is that it can accommodate many types of characters and personalities in different types of jobs."
Sitohang chose to become part of the team covering Indonesia at Credit Suisse with an ambition to bring something different with his skills and network and to make it the best.
But that choice led him into one of the biggest challenges he has ever had to contend with - the Asian financial crisis.
Indonesia's GDP contracted by 13 percent in 1998 when the Asian financial crisis was at its peak. There were no deals to pursue or execute, Sitohang recalled, and some banks even left the Southeast Asian market.
Yet, even as the economy was shrouded in shadow, he glimpsed a brighter side.
A Chinese-Indonesian client showed him the Chinese characters for crisis. The first character means crisis; the second stands for opportunity.
To find the opportunity within the crisis, Sitohang and his team decided to work with clients on debt restructuring - not a typical role for investment banks, he said, but an urgent need for many clients then.
"Clients are at the center of your focus, especially during difficult times," said Sitohang. "You should be there. That's my principle as well."
This commitment differentiated Credit Suisse from other banks during the crisis, and it brought benefits later as the situation stabilized and normality returned. In 2000, for the first time, Credit Suisse was named best foreign investment bank in Indonesia by FinanceAsia, a title it has retained every year since.
Sitohang held various positions at Credit Suisse before being appointed Asia-Pacific CEO in 2014 and to the executive board of Credit Suisse Group and Credit Suisse in 2015. During his career with the bank, he has been responsible for more than $200 billion of mergers and acquisitions and capital raising.
Sitohang considers himself solutions-driven. He believes a major key to his success lies in finding creative solutions to overcome challenges.
He attributes this partly to his early experience as an engineer, with its valuable lessons in how to work under severe pressure or in difficult conditions.
"The other thing is teamwork," said Sitohang. A keen basketball player in college, he came to realize the importance of appreciating his team members and working together as a whole.
As a leader, he passes this spirit to his team members and encourages seamless cooperation between the investment banking and private banking teams to meet clients' needs for different types of solutions.
He also devotes time to "small but impactful" things, like lunch talks with employees, and meeting with younger staff and even summer interns, with the aim of offering more opportunities for the next generation to step up.
From his office in Singapore, with oversight of more than 6,000 employees in the Asia-Pacific region, Sitohang works to motivate others to adapt to market changes and achieve goals to ensure the bank is constantly staying ahead.
kelly@chinadailyapac.com