Short videos of life
By Yang Yang | China Daily | Updated: 2018-01-12 08:00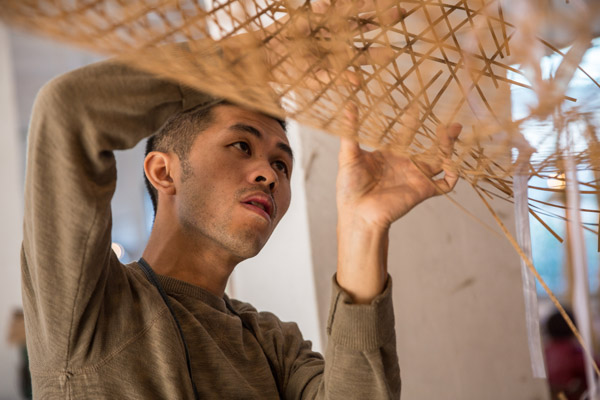 For Great Shukunin II, Li set the theme of the beauty of the East. And for the third season which will be released on Jan 18, the theme is mentorship.
For the purpose of the series, East means places in Asia that have been influenced by Chinese Han ethnic culture over the last two thousand years.
"In II, we try to interpret the beauty of the East from 12 artistic perspectives in the 12 episodes", he says.
So, in 15 to 20 minutes, people will see handicrafts from across the country, such as pottery of the Li ethnic group, brocade, copper incense burners, ancient paper, Han Chinese clothing, pine soot ink and Chinese base drums; and there are also natural silk dyeing techniques from Cambodia.
Mentorship is now among the most relationships sought after in Chinese society, Li says.
"What we are doing is to take the things out of a storehouse where treasures are hidden from the public and repackage them and present them to audiences."
In order to the bridge the gap between craftsmanship and modern audiences, they use popular Taiwan model and actress Lin Chi-ling to introduce the stories and do the voiceovers.
"Lin has a childlike voice, very unique but not suitable for traditional documentaries, but we wanted to create a different style," Li says.
Besides tradition, Cicada Modern also aims its cameras at interesting trivia in everyday life.
Related Stories