New kind of stage
By Xu Fan | China Daily | Updated: 2018-01-12 08:14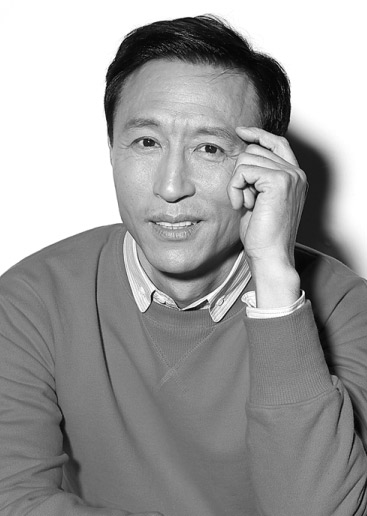 Veteran actor Wu Xiubo, who shot to fame with his performance in romantic-comedy hit Finding Mr Right, plays Sima and serves as the chief producer.
It was Wu who decided that Wang would play Zhuge. He waited for Wang for three months to find time to join the show.
Speaking about the role, Wang says: "Wu once said he would invite me to play a role in his new production. But when I heard that the character is Zhuge, I was scared."
For Wang, Zhuge is a godlike figure, who has appeared in a number of classic screen productions. So, he was worried that he might not meet audiences' expectations.
Actors who have successfully played Zhuge in other productions include Li Fazeng in the 1985 TV series Zhuge Liang; Tang Guoqiang in the 1994 hit drama Romance of the Three Kingdoms; and Takeshi Kaneshiro in John Woo's 2008 epic movie Red Cliff. And they stand out either for their engaging performances or looks.
After being persuaded by Wu to take the role, Wang read a lot to prepare for the part.
For Wang, the most challenging episode was Kong Cheng Ji (An Empty City), which is about Zhuge using his wits to scare away Sima and his 100,000 soldiers.
"In previous productions, the scripts were similar to what is depicted in ancient novels and historical books. But we gave it an innovation," says Wang, who also helped revise the script for this episode.
Despite receiving praise from viewers for his performance, Wang says he has yet to watch the entire series.
"I want to wait for one or two years. Then I will evaluate my performance. It's my habit," says the actor, who now divides his time between China and the United States.
Wang is now back to Shanghai, his mother's hometown, where he is the director of the Shanghai Theater Academy's musical center. There he coaches undergraduates to perform two classic operas-Aida and Chicago-for their exams.
Aida, created by Italian composer Giuseppe Verdi, is a classic opera about an epic love triangle in Egypt. Chicago is an American musical about two murderesses in the 1920s.
Wang says the center has a bilingual way of teaching music majors, the first of its kind in China.
Speaking about its benefits, he says: "We find that a performer is more confident and acts better on stage if he understands Chinese culture and speaks English fluently."
And his personal experience seems to prove this.
Wang, who was born in Henan province in 1958, began to learn Peking Opera at 13 and was taken in by Shanghai Theater Academy in 1981.
Later, despite landing a job as a college teacher, his yearning to be an actor led him to quit the job and study theater in the US in 1986.
Wang then made history to become the first Asian to play a major role on Broadway, as the incarnation of the engineer in Miss Saigon, in early 1995.
Speaking about his experiences, he says: "Broadway taught me a lot. And being part of many Western operas helped me discover the charm of theater, which is a window to civilization and humanity."
Contact the writer at xufan@chinadaily.com.cn