Speed restricted e-bikes put safety first
China Daily | Updated: 2018-01-18 08:00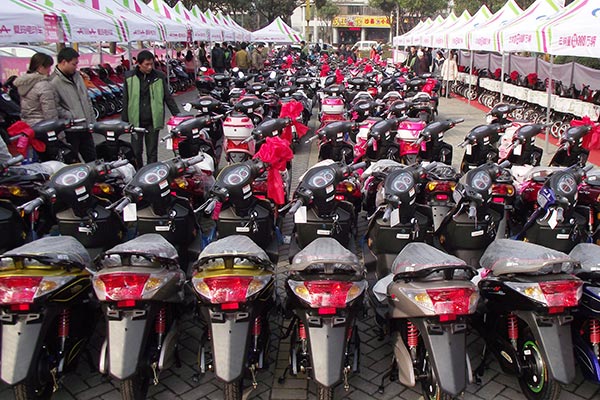 LIMITING THE SPEED OF E-BIKES is not only necessary for road safety, but also conducive to upgrading the industry. Xinhua News Agency comments:
According to a new regulation on e-bikes issued by the Ministry of Industry and Information Technology and other ministries on Tuesday, the maximum speed of e-bikes should not exceed 25 kilometers per hour. The new regulation also forbids refitting e-bikes and sets requirements for their weight and batteries.
The average top speed of e-bikes up to now has been about 40 km/h, which has caused much public debate because of the number of accidents involving e-bikes. Limiting the speed of e-bikes is therefore necessary to reduce the number of accidents and guarantee road safety.
And better safety will enable the healthy and rapid development of this industry.
Dealing with the existing unrestricted e-bikes may bring some trouble temporarily, and the upgrading of e-bike production lines may also increase the costs for enterprises. But in the long run, the new regulation will force the e-bike enterprises to produce safer, more environmentally friendly e-bikes with high added value, which will upgrade the entire industry and bring more convenience to the public.
In the transition period from now until the new regulation officially takes effect, the authorities should provide necessary support to the e-bike enterprises to help them deal with the unqualified e-bikes and produce e-bikes that meet the new standards. Related departments should improve regulation and supervision to promote the smooth transition, as well.