Trillion club reveals cities are the driving force for growth
China Daily | Updated: 2018-01-24 07:59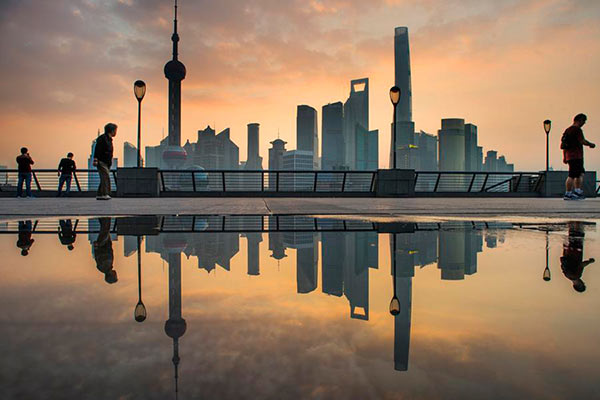 ELEVEN YEARS AGO, Shanghai became the first city in China whose GDP exceeded 1 trillion yuan ($156 billion). By the end of last month, the number of the cities in the 1 trillion yuan club had risen to 14, with Wuxi in Jiangsu province, and Changsha in Hunan province, as the latest newcomers. Beijing News commented on Tuesday:

It is not easy for a city to cross the 1 trillion yuan threshold, as only 55 countries and regions in the world have a GDP above that level.
Given the robust and steady growth of China's economy over the past decade, the GDP growth of cities is natural, as they are the main growth engine in the country.
It is predicted that by 2030, nine of the top 50 city economies will be in China, and among the 10 fastest growing cities in the world at that time, seven will be in China.
That the top 14 cities contributed to nearly 30 percent of the national economy last year reveals the big cities assume an increasingly important role in boosting growth.
The two pillars for the development of the leading city economies are innovation and a thriving service sector. Studies show that the increase in population density and the scale of the city positively correlate to increased productivity.
And the expansion of the big cities radiates spillover effects to nearby satellite towns, forming city clusters. The 10 major city clusters cover less than 15 percent of the national territory, but are home to 47 percent of the population and generate more than 70 percent of the nation's GDP.
It was still a debate several years ago on whether China should pay more attention to developing small cities or big ones. Now the answer is clear. The club looks set to welcome more members in the foreseeable future, while the interconnections between these city clusters are expected to be strengthened.