Artisan makes flower cakes for Chinese New Year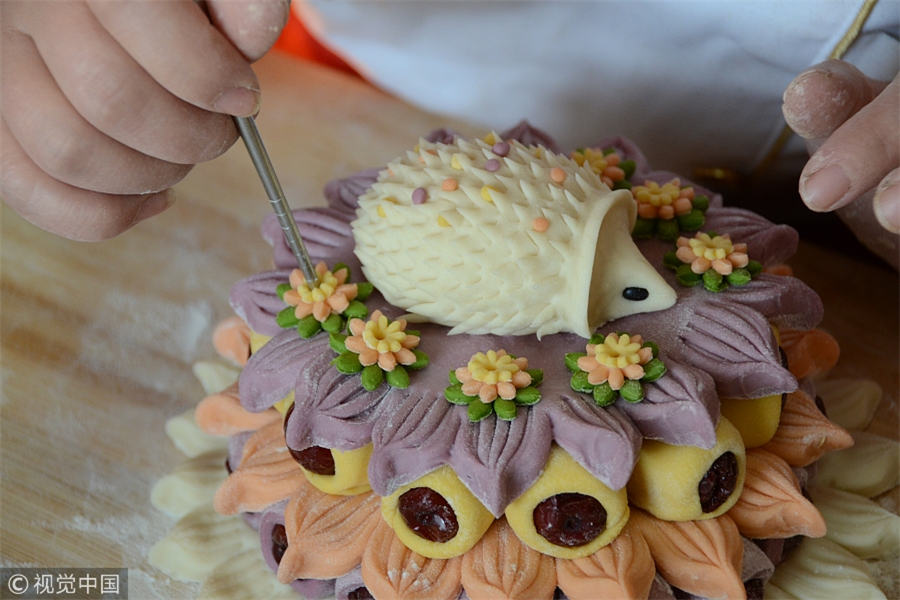 Making flower cake, or huagao, is a New Year tradition in the western region of Shandong province. Mainly using flour, red dates, some simple molds and vegetable juice to color the dough, local artisans are able to create a variety of vivid images.
The Chinese character for cake is gao whose homophonic means growth, improvement or greater accomplishment. So huagao usually embodies people's best wishes toward their family and friends.