Nothing unusual about theme park having VIP service
China Daily | Updated: 2018-01-31 07:36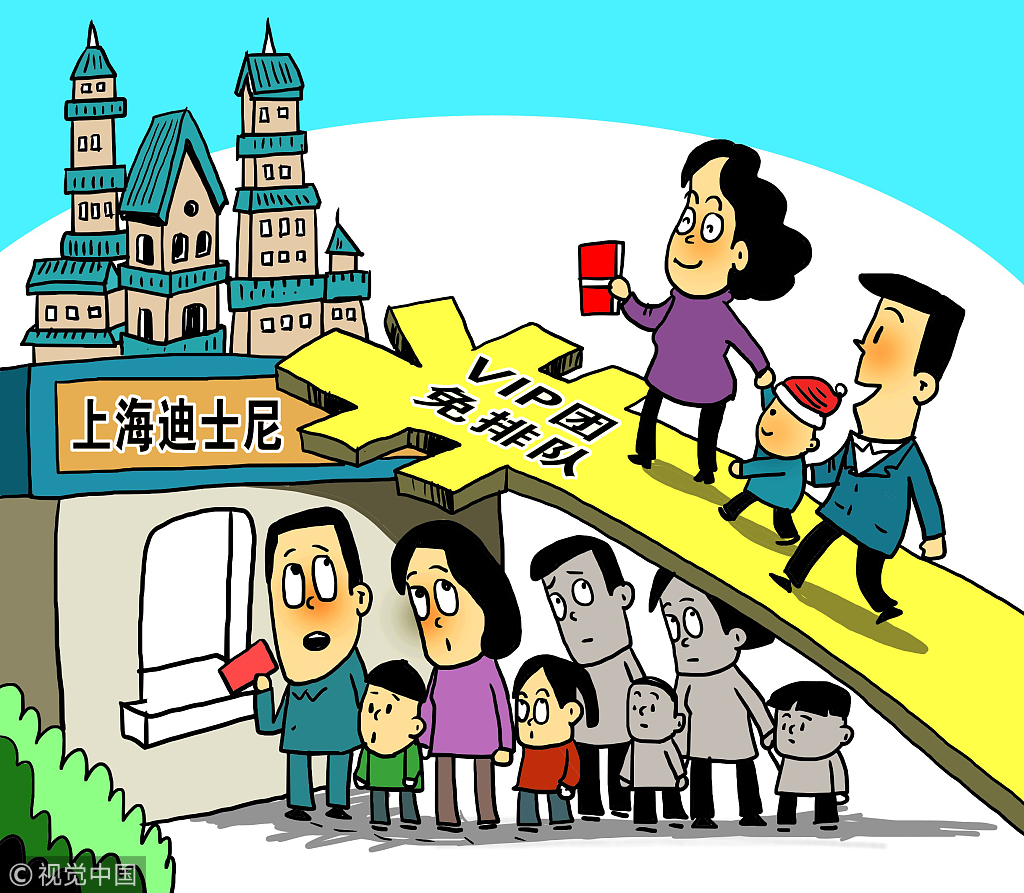 A WOMAN who recently visited Shanghai Disneyland complained that she had to queue up two hours, yet a group of visitors jumped the queue and entered the park before she did. Beijing News commented on Monday:

On Monday, Shanghai Disneyland responded that the group had paid for its VIP service.
The prices for the VIP services, namely 2,700 yuan for three hours or 3,000 yuan for six hours, are clearly listed on the official app of Shanghai Disneyland.
Some say it is unfair for those who pay more to get privileges, but in fact is not, as long as the prices for different services are clear.
Further, by providing VIP services, Shanghai Disneyland differentiates some services as being above the ordinary.
No one forces people to visit the theme park. If some believe it is being unfair, they can vote with feet by visiting other amusement parks.
Shanghai Disneyland is not the first commercial company that provides VIP services for customers who pay more.
For example, banks provide those with bigger deposits priority services, while airlines provide better services for those who pay more for their seats.
This is part and parcel of society.