Pride and passion of a top-notch Chinese couturier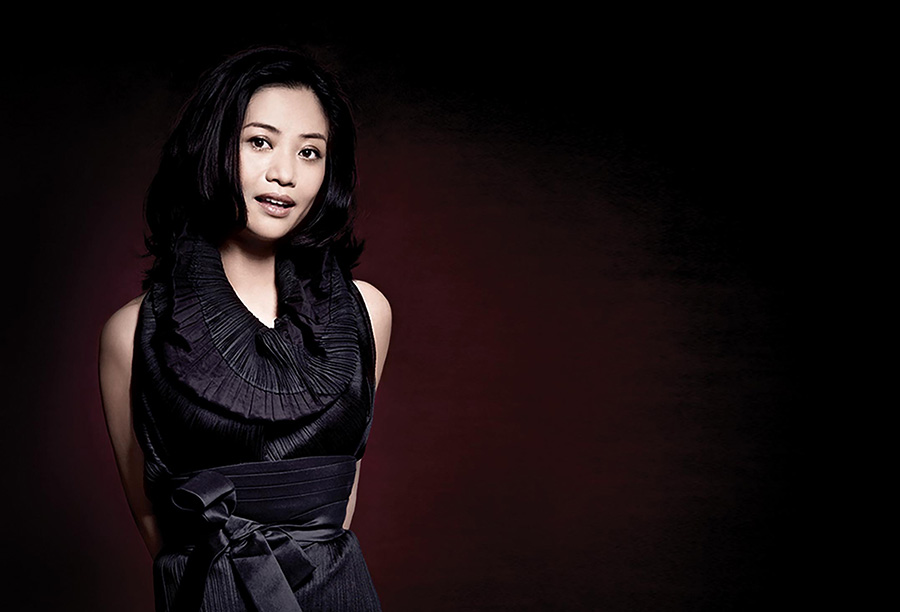 Born and raised in the 1960s in Beijing, Guo Pei is the most renowned Chinese designer in haute couture. In 2015, when Rihanna wore Guo's imperial yellow cape gown to the annual Met Gala in New York (the theme that year was "China: Through the Looking Glass"), the designer's name and fame went truly international – but she didn't know who Rihanna was when the pop singer approached her for a dress.
The voluminous gown, dubbed the "dragon robe" on Chinese social media, is now on display at the designer's solo exhibition Guo Pei: Couture Beyond, being held until March 4 at SCAD FASH Museum of Fashion + Film in Atlanta. The dress – featuring a 16-foot train and weighing 25kg – epitomises Guo's laborious production methods. Also known as "magnificent gold" (or da jin in Putonghua), it was the designer's first haute couture masterpiece and her most important one. The dress features real gold threads and fine embroidery, and took her team of nearly 500 artisans some 50,000 hours to make.