Fan vows to go all out in women' s 3000m relay final at Pyeonchang Games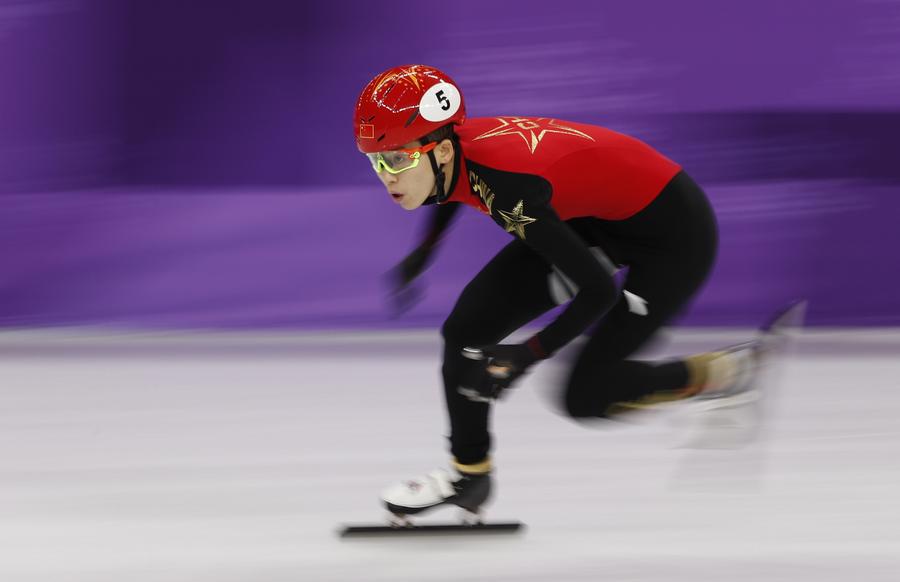 PYEONGCHANG - World champion Fan Kexin aims to win the gold medal in the short track speed skating women's 3000m relay after her team qualified for the relay final A at the Pyeongchang Winter Olympic Games.
After the South Korean team finished in a new Olympic record time in the women's 3000m relay semifinals, the Chinese team responded by logging a time that was even faster, breaking Olympic record that was set only a few moments earlier in 4:05.315.
"I didn't care if the South Korean skaters fell behind in the semifinals yesterday, because I want to be totally focused on ourselves," said the 24-year-old after training on Sunday.
The South Korean team fell early in the semifinals but they worked very hard to catch the rest of the skaters.
"We had good performance yesterday. We cooperated very well with patience," Fan said.
"Of course what I cherish most is the relay gold medal. It's my responsibility to go all out in the final. Though it' s the teamwork, I want to say I will try to be perfect in the relay final to help the team (by winning the gold medal)."
Four years ago at the Sochi Olympics, Fan could have won an Olympic gold as she was tipped as a favorite, but she accidentally fell in the 500m final before teammate Li Jianrou took the title.
In the qualifying heat of the women's 500m on Saturday, things went pretty much as expected with Fan cruising into the quarterfinal, which will be held on Tuesday.
"I will pay more attention to my moves and the route. And I am not satisfied with my speed yesterday."