Poverty relief requires complete commitment: China Daily editorial
chinadaily.com.cn | Updated: 2018-02-12 19:55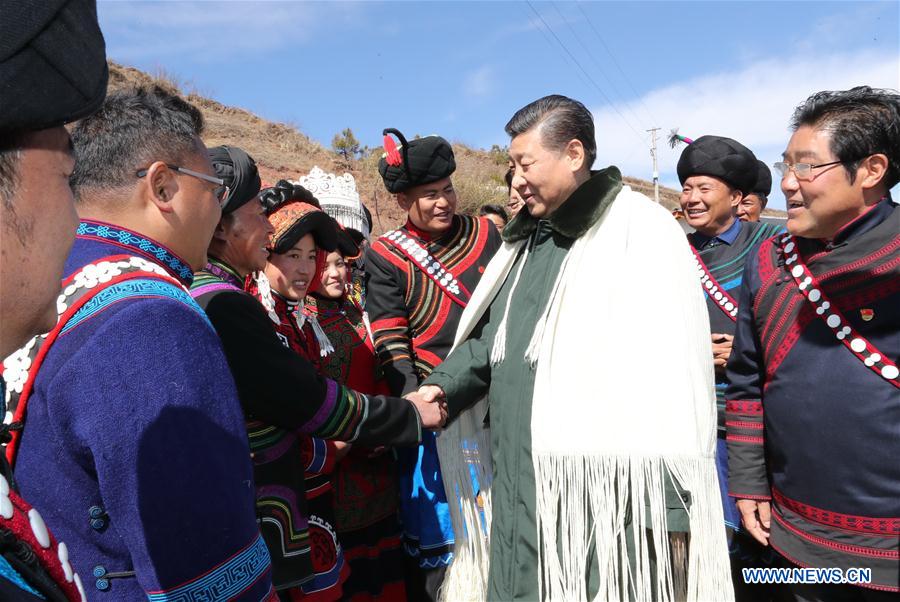 President Xi Jinping's visit to Zhaojue county in Southwest China's Sichuan province, one of the country's most poverty-stricken counties, five days before Spring Festival, points to the importance China's top leadership attaches to the poverty alleviation task.
It has become a regular practice for Xi, who is also general secretary of the Party Central Committee, to visit poverty-stricken rural families immediately before Spring Festival.
With such visits, he is telling officials at all levels never to forget their mission of serving the people. He is telling them to rack their brains and do whatever they can to help the remaining some 30 million poor villagers in the country out of poverty.
It goes without saying that the nearer the battle is to finally being won, the harder the fight becomes, as those poverty-stricken villagers in remote rural areas have lived hard lives for too long to muster enough will to help themselves.
The goal is for more than 10 million poverty-stricken villagers to be lifted out of poverty by the end of this year, some 200 counties should no longer be designated as poverty-stricken ones, and 2.8 million villagers should be relocated to places with natural conditions favorable for a better life.
For those officials who are taking immediate care of poverty alleviation work, it is not just a matter of giving money or building new homes for impoverished villagers. They are supposed to help poverty-stricken villagers help themselves.
Thus they can hardly do a good job unless they have committed themselves whole-heartedly to the task. Only with such commitment will they be able to fathom out where the real root cause of poverty is for a specific locality or even a specific family, and then be able to figure out a way to help the impoverished villagers help themselves.
It is important to lift all the remaining poor villagers out of poverty by the year 2020. But it is even more important to fortify them with a frame of mind that means they never reconcile themselves to living in poverty, so that they do not slip back into it. That is what the officials in charge of poverty alleviation need to achieve so that the nation's poverty alleviation achievements are lasting.