Liu Jiayu wins halfpipe silver, China's first medal at PyeongChang Olympics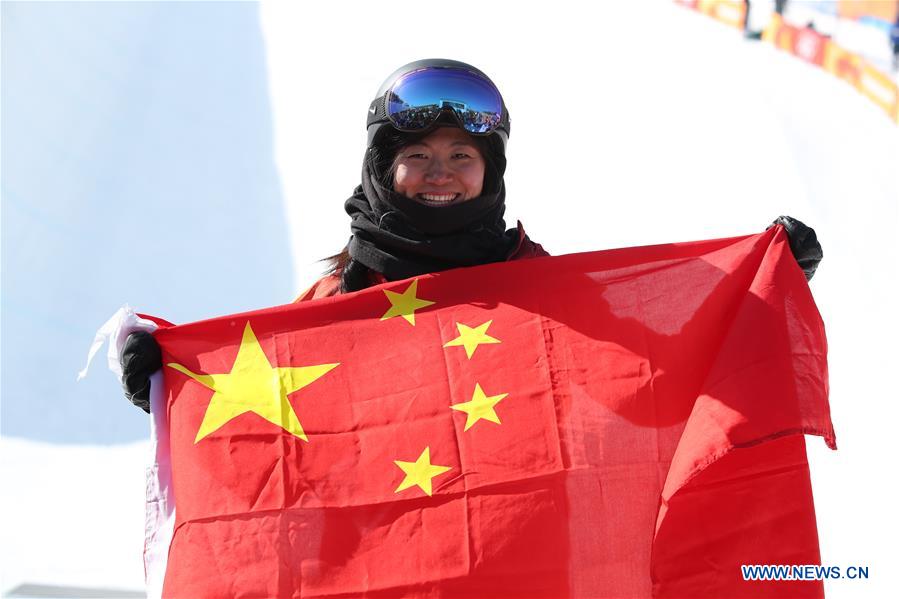 PYEONGCHANG - Liu Jiayu snatched the silver medal of the women's snowboard halfpipe, the first medal for China at the 2018 Pyeongchang Winter Olympic Games at Phoenix Snow Park on Tuesday.
Liu, the 2017 Sapporo Asian Winter Games champion, earned 89.75 points in her second run of three to take the silver.
The 25-year old Liu, who competed in three Olympics, became the first Chinese snowboard Olympic medalist.
Liu said: "It's time to celebrate. This sport in China is going to grow. For Chinese people having someone on the podium for the Olympics is an honor. It will be a huge push for Chinese snowboard."
"I did not think much about the finals, just do my best to enjoy it," added Liu, who earned 87.75 points to sit second in Monday's qualifiers.