Winter Olympics meets Valentine's Day
It might be the happiest thing for athletes to celebrate Valentine's Day with lovers during the Winter Games. Let's take a look at couples who brought the heat on the Olympic ice rink.
Shen Xue and Zhao Hongbo
Figure skating pairs of China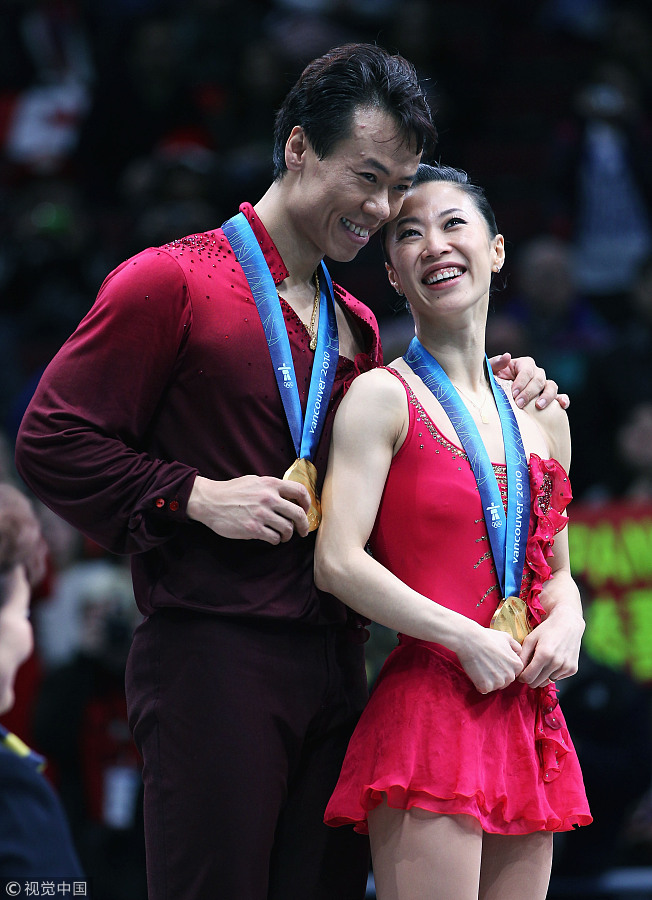 Shen Xue and Zhao Hongbo announced their engagement after the 2007 World Figure Skating Championships and married shortly after.
The duo are the 2010 Winter Olympic champions, the 2002 & 2006 Winter Olympic bronze medalists, three-time (2002, 2003 & 2007) world champions, and six-time (1998, 1999, 2003, 2004, 2006 & 2009) Grand Prix Final champions.