Florida high school shooting kills 17
Xinhua | Updated: 2018-02-15 05:04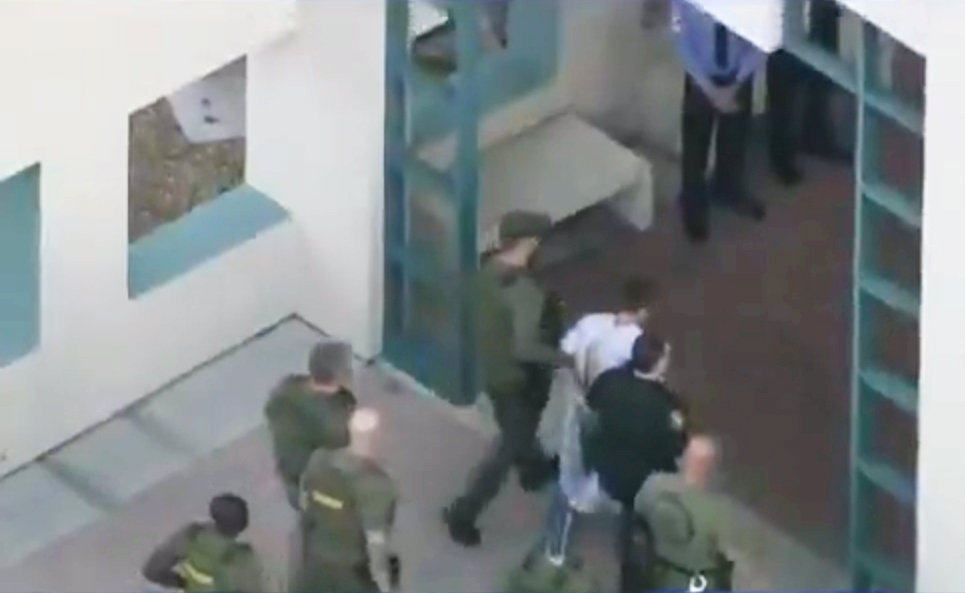 WASHINGTON - Seventeen people were killed in a mass shooting in a high school in Florida in the United States Wednesday, local police said.
The incident took place at Marjory Stoneman Douglas High School in Parkland, north of Miami, recently listed as one of the 10 safest cities in Florida.
The suspect was identified as Nikolas Cruz, a 19-year-old expelled student.
Broward County Sheriff Scott Israel told the press that 12 of the victims were killed in the school building, two were killed outside, and one was shot fatally on a road nearby. Two more died in hospital.
Other wounded students were being treated in a nearby hospital, with some undergoing surgery, police said.
Cruz was captured shortly after the shooting. An AR-15 semi-automatic rifle was found at the site.
Police said Cruz carried "countless" magazines. He reportedly wore a gas mask and carried smoke grenades.
He entered the school close to dismissal of class and pulled the fire alarm, causing the students to crowd into the hallway where he stood ready to shoot.
He then tried to leave the scene with a group of evacuating students, but was unsuccessful.
Police did not immediately disclose the motive behind the crime, but people who knew Cruz said he had a troubled past.
Police said "disturbing" content were found after digging through Cruz's internet activities.
"My prayers and condolences to the families of the victims of the terrible Florida shooting. No child, teacher or anyone else should ever feel unsafe in an American school," US President Donald Trump said in a condolence tweet.