End Sanya's de facto monopoly by airlines during the holidays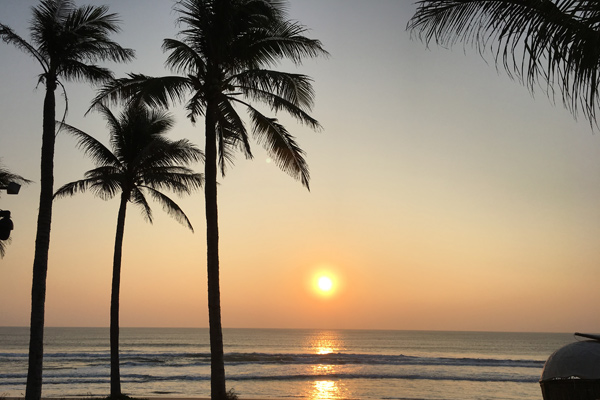 This year when the Spring Festival holiday ended all the economy class tickets for flights from Sanya in South China's Hainan province to Harbin in Northeast China's Heilongjiang province, which in previous years could normally be purchased for about 3,000 yuan ($476), had completely sold out, and the prices for the business class tickets that remained cost about 20,000 yuan. Beijing News comments:
The airlines have said they registered the price rises with the aviation authorities, and some say higher ticket prices are normal in a market economy.
That would be true if passengers had other alternatives for getting off the island.
If passengers could choose among trains, ships, buses and flights, the airlines would have the right to raise prices. However, that was not the case this time. Sanya is a coastal city in Hainan province, which is an island province in South China that is a popular destination during Spring Festival every year.
The two main ways of getting to and from Sanya are driving or taking a flight. Driving was almost a choice impossible this year because the only ferry linking Hainan and neighboring Guangdong province was halted because of heavy fog. According to reports, some drivers said they had to wait for hours before the ferry services were resumed.
Thus the airlines became a monopoly in Sanya's transportation market during the holiday, which is why they could raise ticket prices.
Besides, there is information asymmetry between the airline companies and the passengers who thought the flight prices would remain the same.
That does not mean the airlines cannot raise their ticket prices, but the price rises should be controlled and kept within a reasonable limit to avoid harming the normal market order. More important, the local government should take more measures to help passengers leave the island and ease the heavy traffic jams to prevent any potential safety problems.
Most Viewed in 24 Hours
China Views