Festive lanterns decorate Yangzhou in E China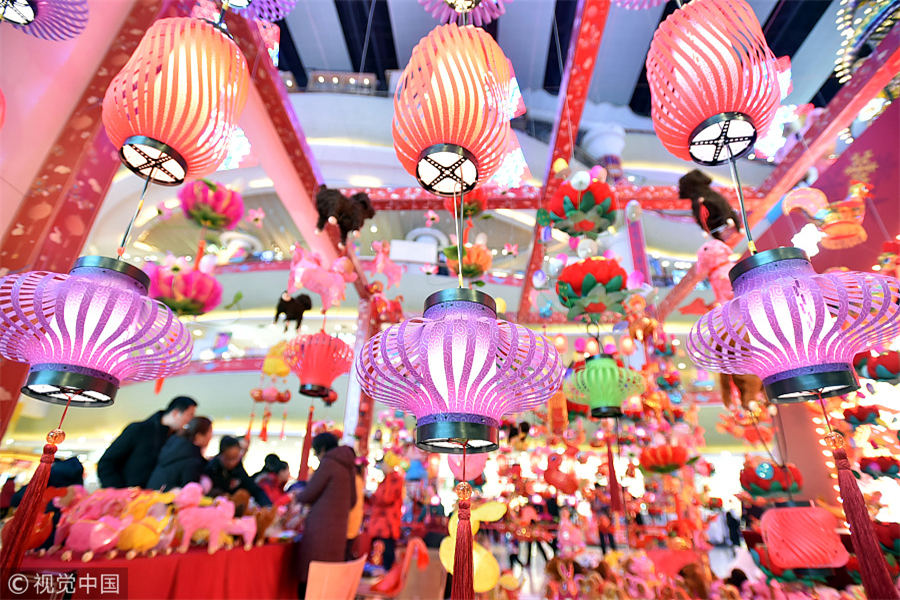 As the Lantern Festival is approaching, traditional handmade lanterns become the first choice for domestic decoration and gift giving. In Yangzhou, East China's Jiangsu province, a new collection of festive lanterns adds a touch of modern technology, such as audio or lighting devices, into this time-honored art form.
The Yangzhou festive lantern, which originated during the Sui Dynasty (581-618), has been included into the Intangible Cultural Heritage List of Jiangsu province since 2007. Made in the shapes of animals and plants, the lanterns are auspicious ornaments for Chinese festivals.