Dedicated doctor honored for six decades of service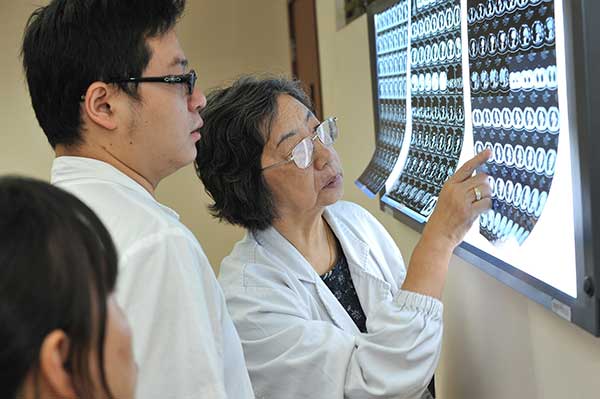 Pioneering lung cancer specialist sees helping patients as her greatest reward
Liao Meilin has witnessed and directly contributed to the rapid development of lung cancer treatments in China over the past six decades.
The 84-year-old doctor, one of the most reputable experts in her field, said there is no greater reward than having seen lung cancer - once a near-certain death sentence in China - become more like a chronic disease.
Despite her age, she continues to work at the Shanghai Chest Hospital twice a week, and was recently presented with the Shanghai Magnolia Medical Women Achievement Award in recognition of her dedication.
The prize is given annually by the Shanghai Medical Women's Association to female doctors age 70 and older who are still active on the front line of medicine. Seven doctors won the award this year, and Liao was the oldest.
"Curiosity about medicine and the trust of patients make me keep on working," she said.
Liao holds a clinic every Monday and Tuesday. She insists on seeing no more than 10 patients in each session and encourages other doctors to do the same.
"If you don't fully understand a patient, you cannot find the most appropriate treatment," Liao said, adding that she believes communication offers patients psychotherapy, which is as important as medical treatment.
Liao sees her curiosity as her most important characteristic, as it has kept her exploring and studying new topics to contribute to lung cancer research.