Temple fair opens in Hohhot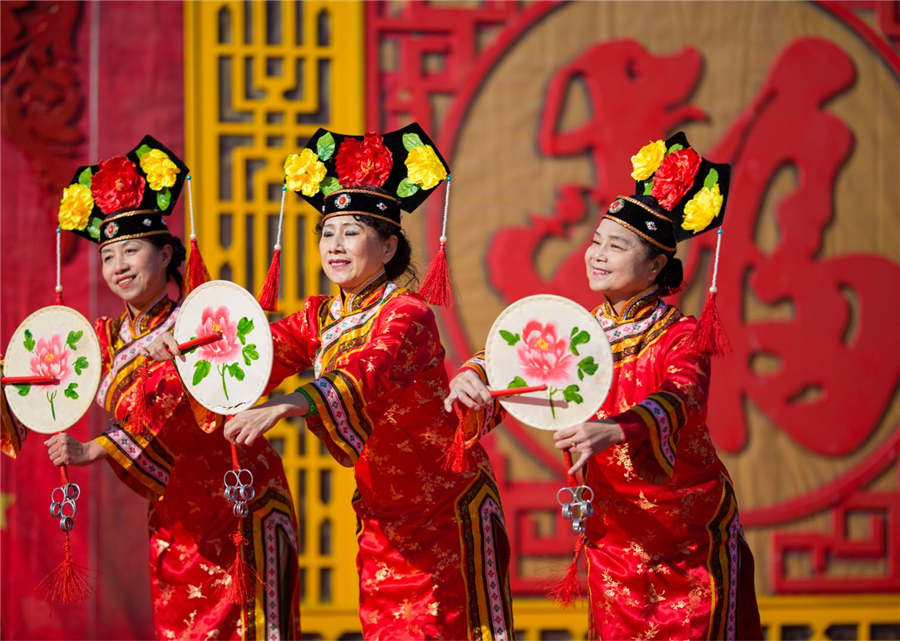 A large number of visitors are attending the Dazhao Temple Fair in Hohhot, capital of North China's Inner Mongolia autonomous region.
It features intangible cultural heritage and antiques, such as yangko (a popular rural folk dance), stilt walking, and dragon and lion dances.
The temple fair began Wednesday and runs to Thursday.