Olympic education entering Chinese schools
A plan was released Tuesday to introduce Winter Olympics education into China's primary and secondary school syllabuses for the upcoming 2022 Beijing Winter Olympics.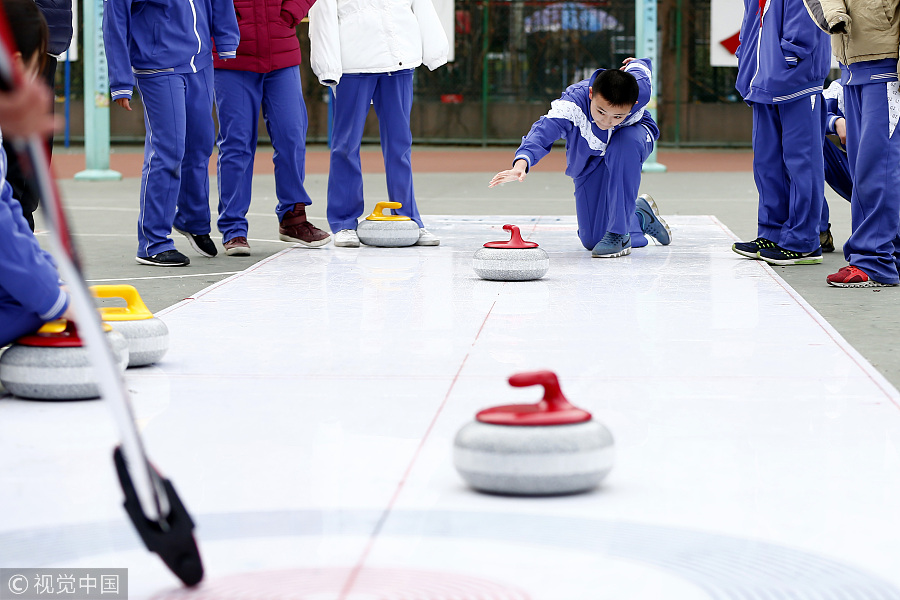 The plan - co-issued by the Ministry of Education, the General Administration of Sport and Beijing Organizing Committee for the 2022 Olympic and Paralympic Winter Games - will mainly be conducted by practical activities, physical education courses, moral education activities and other routine school activities.
To engage more teenagers in the winter games, in north China, winter sports classes will be set up in schools with facilities, and in south China, schools can partner with ice rinks and winter game clubs. Students will have more opportunity to learn the winter sports and participate in winter games and competitions.
Students can also join in designing 2022 Beijing Olympics mascot and slogan, as well as other cultural activities, such as Winter Olympics workshops, Olympic quiz competitions, interaction with Olympic champions and Olympic themed winter camps.
Winter sports special schools are encouraged by the plan, and the number of special schools is expected to reach 2,000 in 2020 and 5,000 in 2025. Over 700 Olympic model schools will be named, including 200 in Beijing, 200 in Hebei province and other 10 around China.