Fishing moratorium to last until June 30
China Daily | Updated: 2018-03-02 08:17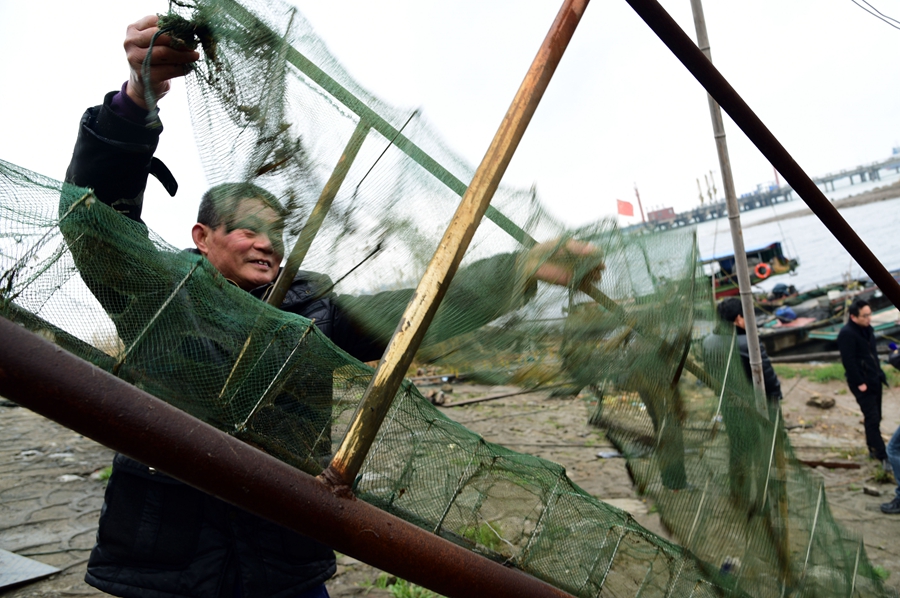 The annual fishing ban on China's rivers from March 1 to June 30 began on Thursday. The ban covers the main streams, tributaries and lakes along the Yangtze, Huaihe, Minjiang and Pearl rivers.
Nearly 10,000 people and 1,000 vessels from 21 provincial regions will work to prevent illegal fishing and related activities during the moratorium.
Local governments will provide compensation to fishermen who are adversely affected by the ban.
The fishing restriction aims to protect aquatic resources and biodiversity, authorities said. Overfishing threatens resources over the long term.
"The ban period covers the spawning season for most aquatic life in the rivers, which will boost aquatic resources and help maintain the ecological balance," said Chen Shi, an official in Jiangsu province.
The annual fishing ban was initiated in 2002 on the Yangtze River, the country's longest, and on the Pearl River in 2011.
It was extended in 2016 from three months to four on the Yangtze, and last year on the Pearl, in a bid to better protect fish populations.
The ban has, to some degree, contained the deterioration of fishery resources along Chinese rivers, said Cheng Jianxin, a water resources surveillance official.
In February, China announced it would initiate an annual fishing ban on the Yellow River, the second-longest in the country, between April 1 and June 30 starting this year.
Fishing for scientific studies, domestication and breeding purposes during the ban must be approved by authorities at the provincial level or higher.
Xinhua
Related Stories