Online English training boom promotes market segmentation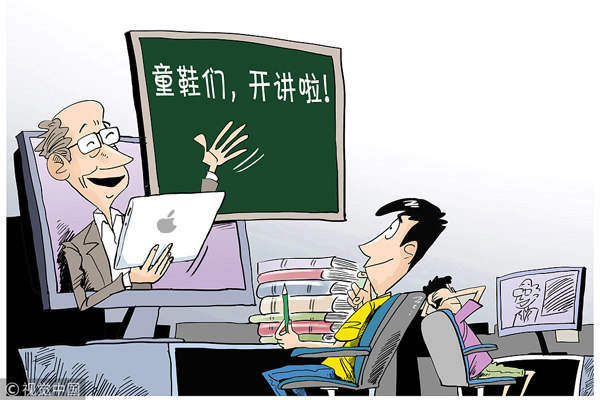 According to the White Paper on China's 2017 Online Education Industry released by iResearch Global, the domestic online education market boasted 281 billion yuan ($33.4 billion) in revenues in 2017 and is expected to reach over 300 billion yuan in China this year.
Together with early childhood education, vocational training education, interest education and higher education training, K-12 education, which refers to the North American designation for students from kindergarten through 12th grade, has taken a much more significant position in the current online English education market.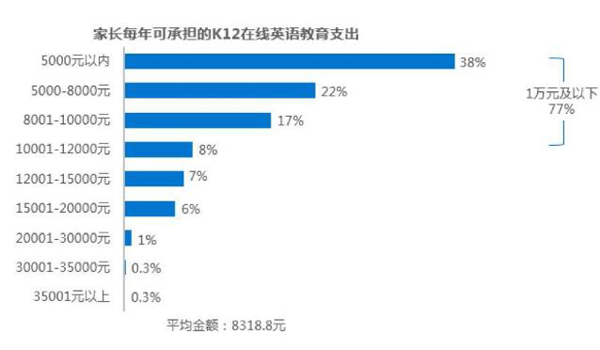 "The rise of K-12 education is based on the internet boom. The online English learning pattern has broken through space-time restrictions and solved the unbalance of educational resources -- therefore, more and more families have been involved in this trend," said Yang Zhijia, English teacher and study researcher from Beijing Chaoyang Foreign Language School.
Although K-12 business has gained much momentum in recent years, the market is now faced with fierce competition. Many online education brands including 51Talk, HitalkKids, DadaABC, VIPKid all have taken measures to seize the market.
In a recent survey concerning K12 education conducted by the 36Kr Research Institute, Chinese parents spend 8,318.8 yuan on average for the K-12 education.
Meanwhile, more than 86 percent of Chinese parents with their children at the age between 4 and 15 express their willingness to let their children take online English courses in the future.
The survey also indicates that teaching abilities, cost performance of courses and teachers' patience towards children are the top three factors when parents choose a certain brand for their children.