'Firework-eating' folk custom has lasted over 400 years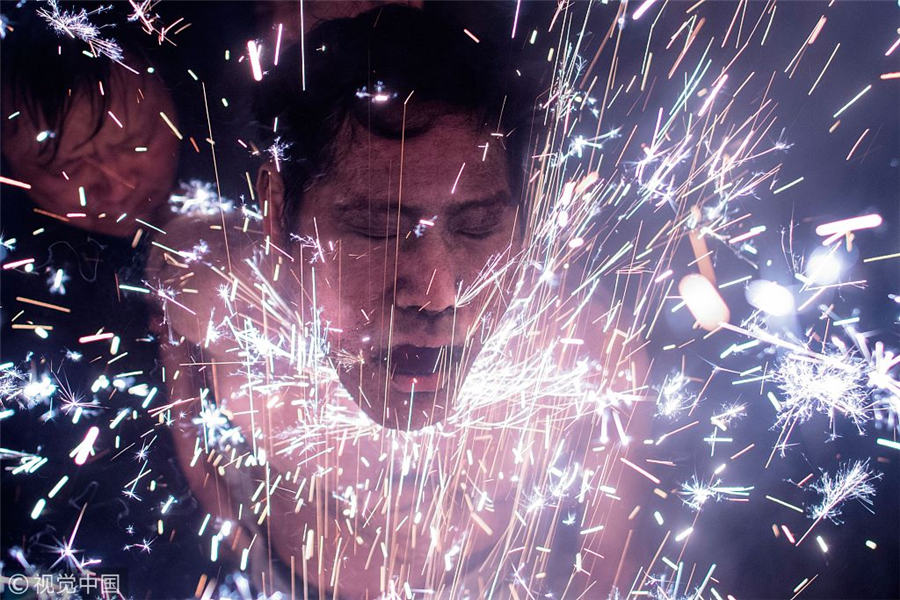 During the firework-eating ritual, a man leans his body over a stream of fireworks and acts like he is eating them. With the smoke rising around and the sparks pelting his body, the event becomes a symbol of valor and vigor, which is bestowed by ancient deities.
As a unique tradition for the Lantern Festival, the firework-eating ritual is usually practiced by single adult males aged 20 to 50 years old, and has been a part of local people's lives for over four centuries.