Too much importance on overseas study
China Daily | Updated: 2018-03-13 07:28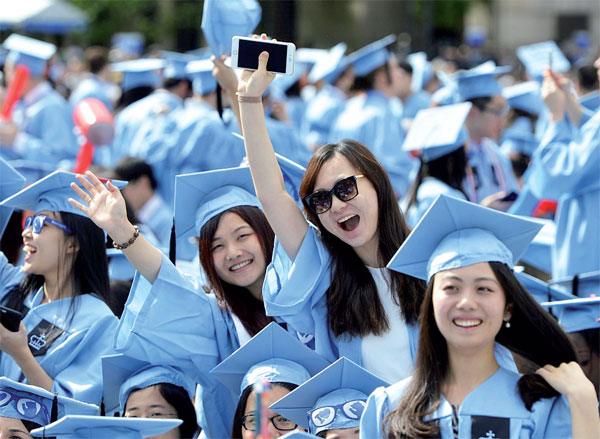 ACADEMIC TALENTS should be evaluated by their capacity rather than whether they have an overseas diploma. Thepaper.cn comments:

Wang Jianyu, director of the Chinese Academy of Sciences Shanghai Branch and a National People's Congress deputy, said during the on-going two sessions that many domestic graduates and scholars face "diploma discrimination", since many Chinese universities and research institutes favor graduates from overseas universities.
Domestic academic institutions seek to attract overseas graduates and scholars by offering them preferential treatment, such as high professional and academic titles, abundant scientific research funding, competitive salaries and housing subsidies. Some research institutions even claim they only hire candidates that have studied and worked overseas.
In the past there was a huge gap between China and the developed countries in terms of scientific research capabilities, which made graduates and scholars with overseas education and research backgrounds very appealing to Chinese universities and research institutes.
But in recent years, higher education and academic research have improved rapidly, which means universities and research institutes in China should rationally evaluate academic talents using more objective and reasonable criteria.
Overseas graduates and scholars with strong academic and research capacity deserve better treatment, but it is unreasonable that some research institutes regard a high ratio of overseas returnees as a key indicator of a successful talent introduction system.
The evaluation of academic talents should focus on the individuals' actual abilities no matter whether they have an overseas education and research background or not.
Evaluating academic talents depending on whether they have studied or worked overseas is unfair, and it will undermine China's academic development. China's higher education and research institutions should be confident enough to treat graduates and scholars with domestic diplomas fairly.