Fabulous Fan leads clean sweep in Qatar
China's all-conquering paddlers dominate at World Tour event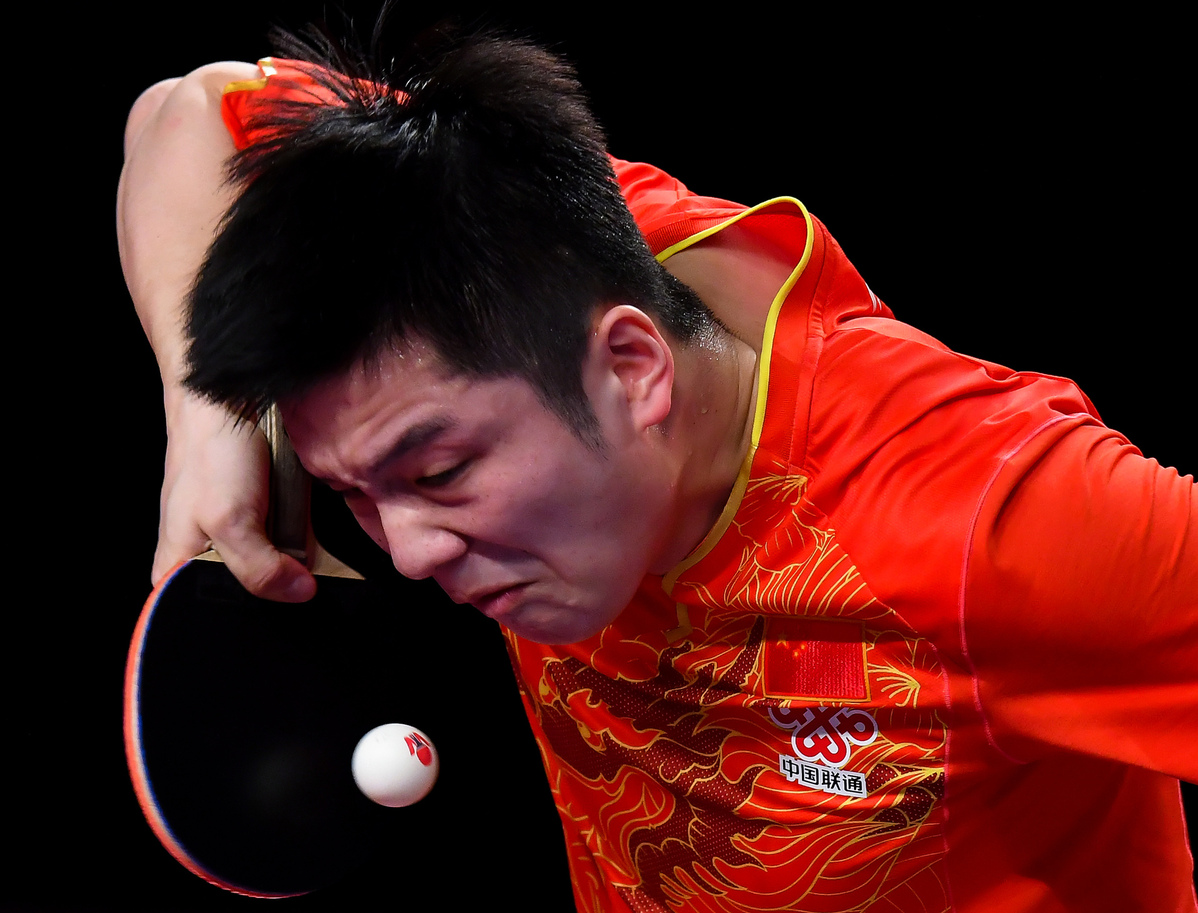 China underlined its dominance on the table by sweeping all four titles at the Seamaster ITTF World Tour Platinum Qatar Open in Doha on Sunday.
World No 2 Fan Zhendong led the charge by taking two titles, Liu Shiwen won the women's final while Chen Ke and Wang Manyu were crowned women's doubles champions.
Top seed Fan eased to victory in the men's singles with a 13-11, 12-10, 11-7, 11-7 triumph over Brazil's Hugo Calderano.
Calderano claimed several big-name scalps en route to the final, but 21-year-old Fan proved a step too far.
"Hugo has a very strong backhand, I had to change the placement of the ball a great deal," said Fan.
"In the first two games I was too cautious, too passive. After winning the second game I played in a more positive manner."
The title was Fan's 10th ITTF World Tour singles crown in what is now 15 final appearance-but his first in Qatar.
In both 2016 and 2017, he was runner-up to teammate Ma Long.
When the new world rankings are set next month, Fan will top the list for the first time in his career.
Fan teamed up with Xu Xin to win the men's doubles title (9-11, 11-5, 11-9, 13-11) against Japanese pair Jun Mizutani and Yuya Oshima.
"We did not make any changes to our tactics at the end of the fourth game; we just focused on every point," Xu said.
"We thought it was crucial to win this game because it could affect our confidence. Also we would have been in a very dangerous situation; who knows what might have happened if there had been a fifth game?"
Chen and Wang avenged their defeat in the season-opening World Tour event in Budapest by defeating Chen Xingtong and Sun Yingsha in four games (8-11, 11-2, 11-4, 11-4) in the women's doubles final.
"After our loss in Hungary, we changed tactics ... the placement of the ball in the first three attacks," said Chen.
"In the third game, when we were down 1-4, we tried to keep our self-belief and follow the tactics of the previous game."
Wang, one of China's most exciting young talents, also reached the singles final but lost to compatriot Liu.
A runner-up in Doha last year, Wang raced into a two-game lead. But Liu, who was required to come through the qualifying draw, kept a cool head to claim the next four games and win her 12th singles gold medal on the tour and her third in Qatar.
"I have played seven matches in order to win this tournament, so I am very happy to win here," said Liu.
"I must express my gratitude to the tournament organizers and the great fans in Qatar; this is a magnificent venue, and I'll be back next year."