It feels like my first match on tour, says Djokovic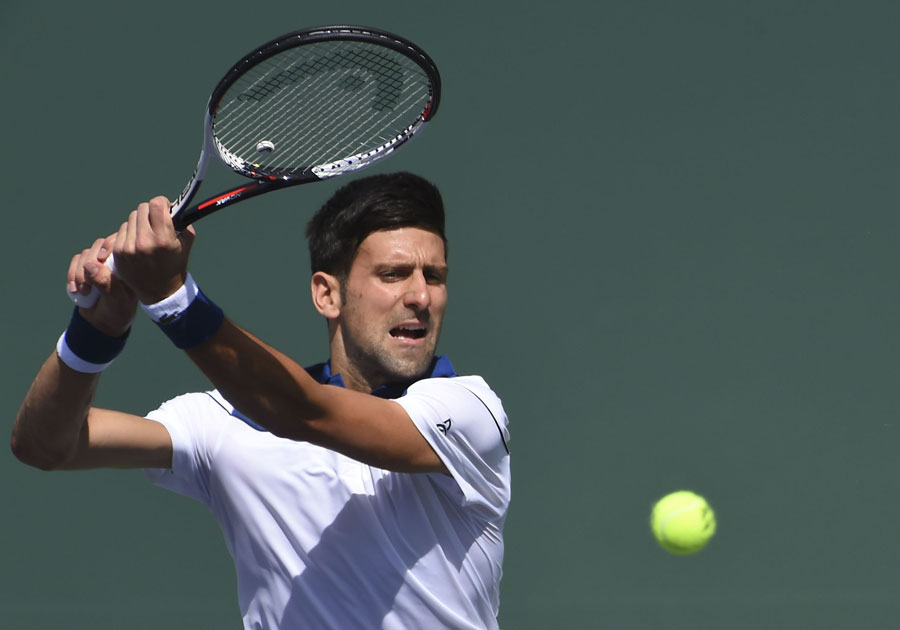 WASHINGTON - After the shock early exit from the the BNP Paribas Open, former world number one Novak Djokovic admitted he felt like he was playing his first match on tour on Monday.
"For me it felt like first match I ever played on the tour," Djokovic was quoted by the ATP official website as saying on Monday. "Very weird. I mean, I just completely lost rhythm, everything. Just struggled also a little bit with the health the last couple of weeks."
"I was grateful to be out on the court after surgery that quickly. But at the same time, I just didn't feel good at all."
Following surgery on the right elbow that hampered his efforts at the Australian Open earlier this season, the 30-year-old Serbian made a quicker-than-anticipated return to the ATP World Tour in Indian Wells with an disappointing loss to Japanese player Taro Daniel on Sunday.
"Obviously having only played a couple of matches in nine months, you're still, in a way, battling inside of your mind whether you're fit or not," said the Serbian, a five-times champion here.
"And even though you don't have pain, you're still thinking about it, because it's been something that I have been feeling and dragging for over two years."
In spite of the loss, the former world number one was able to take away some positives.
"I was not even supposed to be here because of the surgery that was only five, six weeks ago. But I recovered very quickly, and I got myself ready.
"I'm just happy that I managed to recover that quickly after surgery and just get out on the court," he added.
Most Popular
Highlights
What's Hot