Rockets crush Mavs in Texas two-step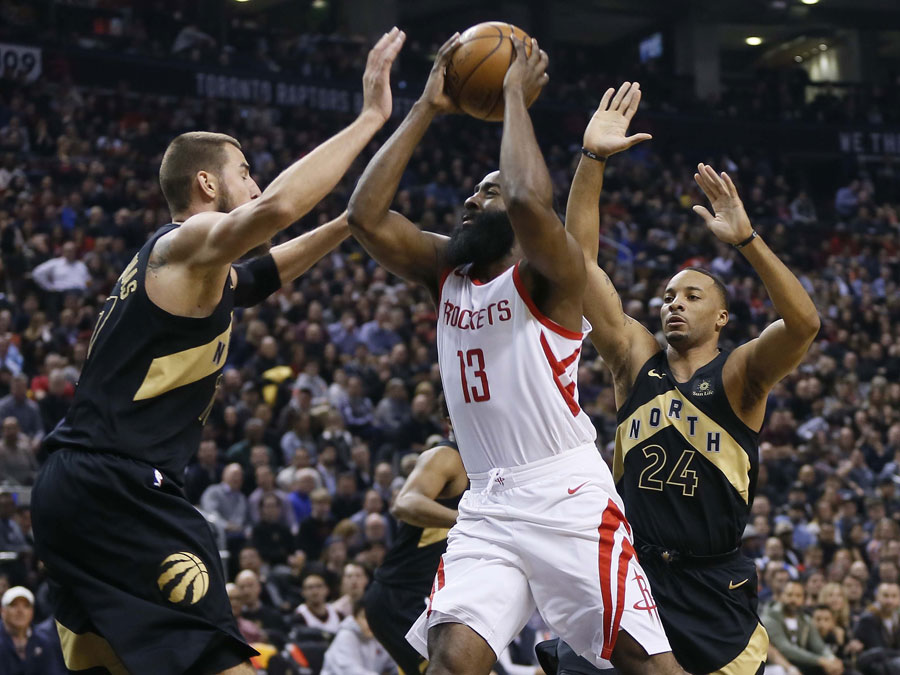 When James Harden needs a night off, the Houston Rockets can simply elevate the NBA's Sixth Man of the Year to the starting lineup.
Or turn the ball over to an eight-time all-star NBA point guard.
On Sunday night the Rockets showed why they have the best record in the league - even without captain Harden, a frontrunner for MVP honors. Eric Gordon scored 26 points and Chris Paul had 24 points and 12 assists in a 105-82 rout of the Dallas Mavericks.
Harden sat because of a sore left knee, but the team had plenty of 3-point shooting even without him.
"What's that? Thirty points a night?" Paul said of Harden's absence. "It just gave other guys an opportunity to step up."
Houston, which had its 17-game win streak snapped on Friday in Toronto, broke the game open in the third quarter after leading by only one at the break.
The Rockets hit their first six 3s of the period amid a 22-10 run. They finished 17 for 45 from beyond the arc.
Paul either scored or assisted on the first 20 points of the quarter, with 12 points and five helpers as Houston outscored Dallas 32-16.
"He orchestrated a great game, but he has done that for about 15 years," coach Mike D'Antoni said.
Houston clinched a playoff spot with the win. When asked about that achievement after the game, Gordon said: "I'd much rather have that No 1 seed."
On that front, the Rockets moved 1 1/2 games ahead of Golden State for the best record in the NBA after the Warriors lost to Minnesota. Houston also holds the tiebreaker on Golden State should the teams finish with identical records.
Houston also swept the four-game season series from the Mavericks.
Dwight Powell led Dallas with 20 points, on 9-of-11 shooting. Harrison Barnes added 14. Dallas shot just 35 percent from the field, a figure that looks even worse in the context of Powell's night.
Associated Press
Most Popular
Highlights
What's Hot