Journey of flight attendant: Hard work and sweat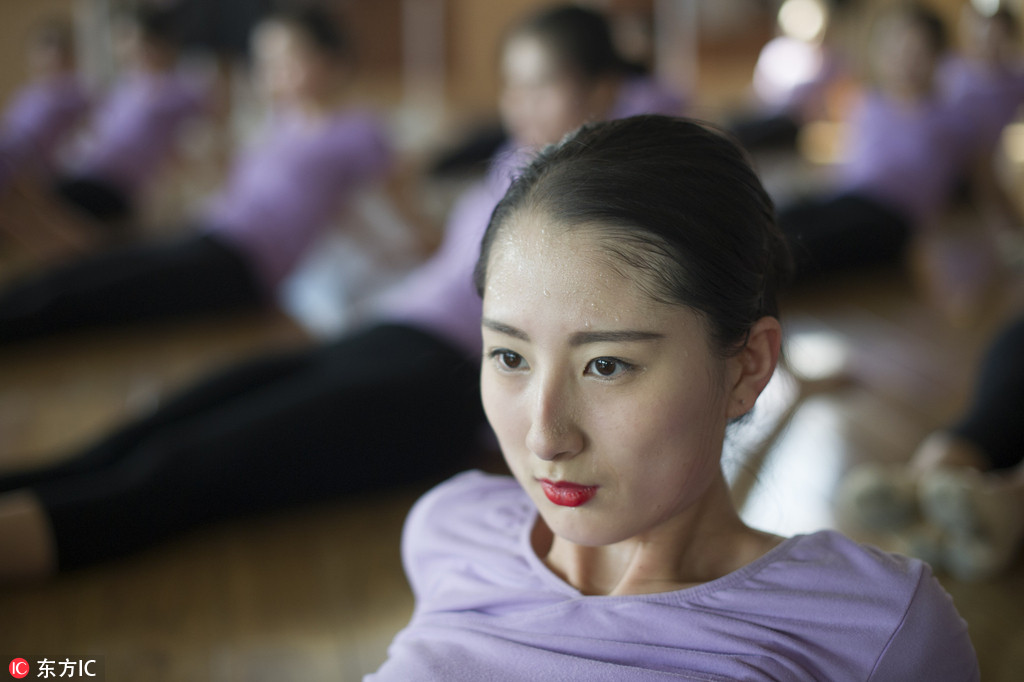 Guo Zhihua, a soon-to-be flight attendant, aced all preliminary tests conducted by airline companies.
The 22-year-old is going to finish her studies at a vocational college in North China's Shanxi province this year. Now she is set to fly high with a big airline, but it was her hard work on the ground that paid off.