2018 Beijinger Hot & Spicy Festival is coming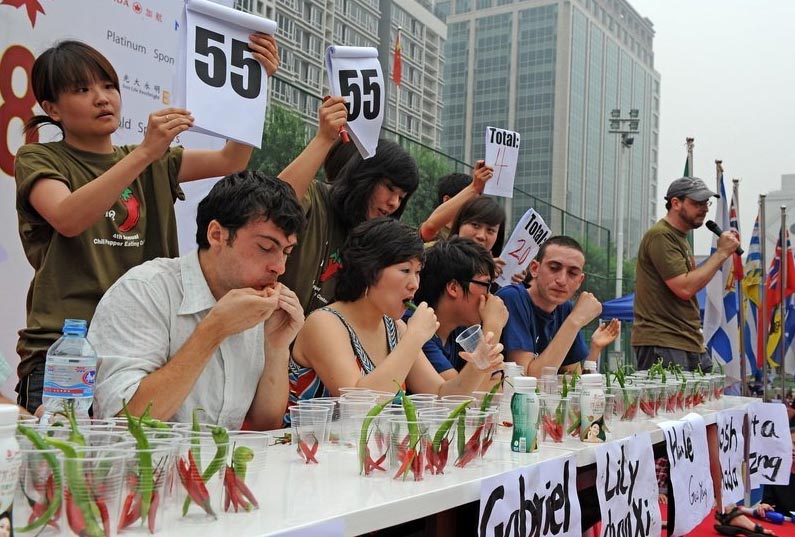 Following the success of annual Hot Chili Pepper Eating Contest and the crowds that came to see competitors sweat it out in the name of ring-of-fire fun, this year Beijinger magazine has decided to go one step further and offer the same experience to the Beijing masses with the inaugural Hot & Spicy Festival!
Come April 14-15, crowds will gather in Galaxy SOHO as the summer slowly encroaches, with more than 40 vendors creating cuisines from about 20 countries onsite to sling their spiciest wares in the name of chili love.
Expect food as varied as Texas hot wings to Yunnan fried tilapia, American barbecued spicy ribs to Sichuan pepper pork, Mexican quesadillas to Japanese "devil's" fried chicken, all with one theme in common – their inherent and habit-forming heat.
There will also be some of the finest beers in town to put out the fire inside alongside fiery cultural performances to get you hot under the collar. The annual Hot Chili Pepper Eating Contest will also be held, where the most daring of Beijing's chili eaters will consume the world's hottest peppers for prizes and sweat-drenched bragging rights.
When: April 14-15, 11am-8pm
Where: Galaxy SOHO
Tickets: 25 yuan/day (on sight), 20/day (advance)