Tagged water helps promote sustainability
China Daily | Updated: 2018-03-14 07:38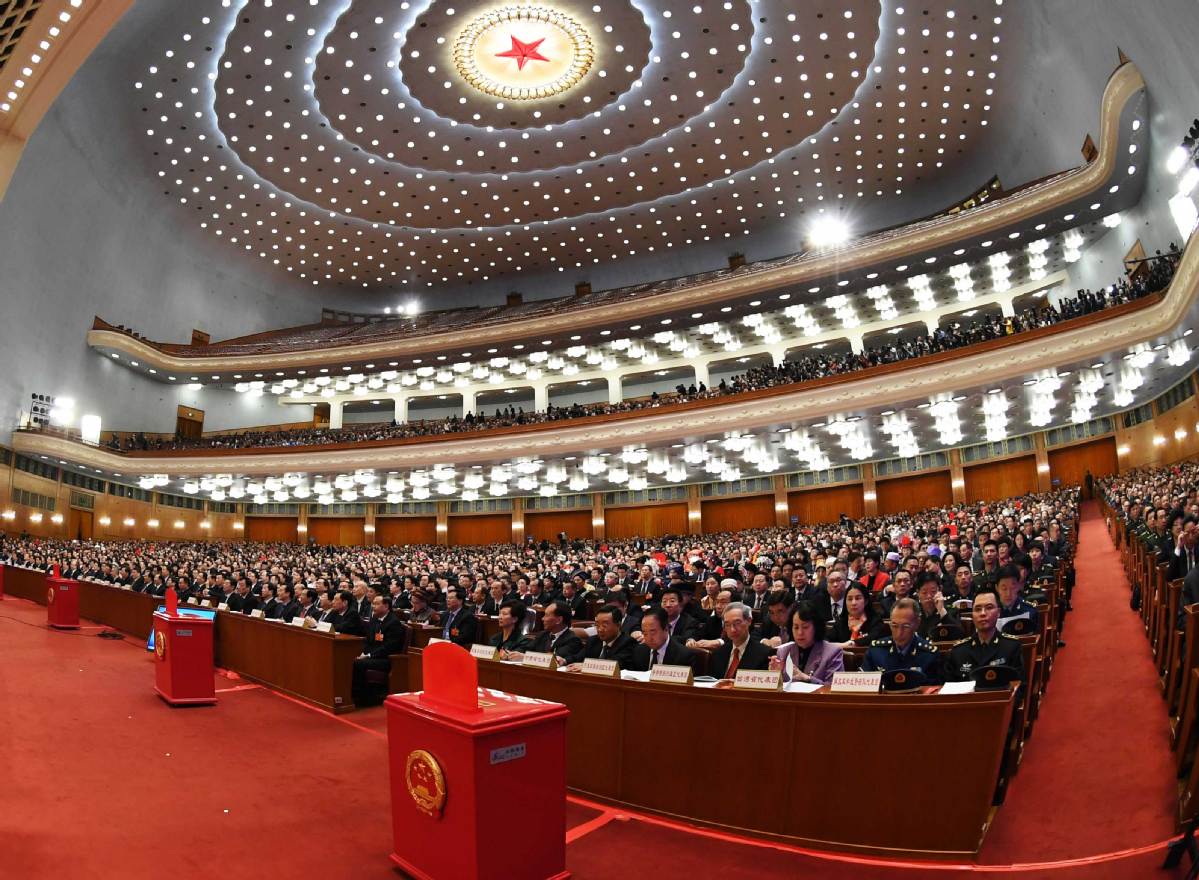 AT THE ONGOING two sessions in Beijing, the bottles of water have green tags on which the drinkers can use their fingers to write their names. Beijing News comments:

Bottled water is produced with a long process that produces a lot of carbon emissions, consumes resources, and creates waste. If a person drinks only half a bottle of water and throws the rest away, that is a huge waste of resources.
Those who designed the name tags for the water bottles provided for those attending the two sessions have done a good move by urging the drinker to finish the whole bottle. Actually, as early as 2014, the two sessions introduced name tags on the bottles, and the practice has been continued for four years now.
This year, the tag that can be marked using a finger, which makes it easier for people to mark their names on the bottle, which will further push the environmental protection practice forward.
When people learn that deputies to the National People's Congress, the nation's top legislature, and members of the Chinese People's Political Consultative Conference National Committee, the nation's top political advisory body, all take measures to protect the environment, they will naturally follow their example.
In the long run, it can be expected that the whole of society will form a new trend of environmental protection. All of which begins with a mark on a water bottle.