Curb crazy extra hours for office workers
China Daily | Updated: 2018-03-14 07:39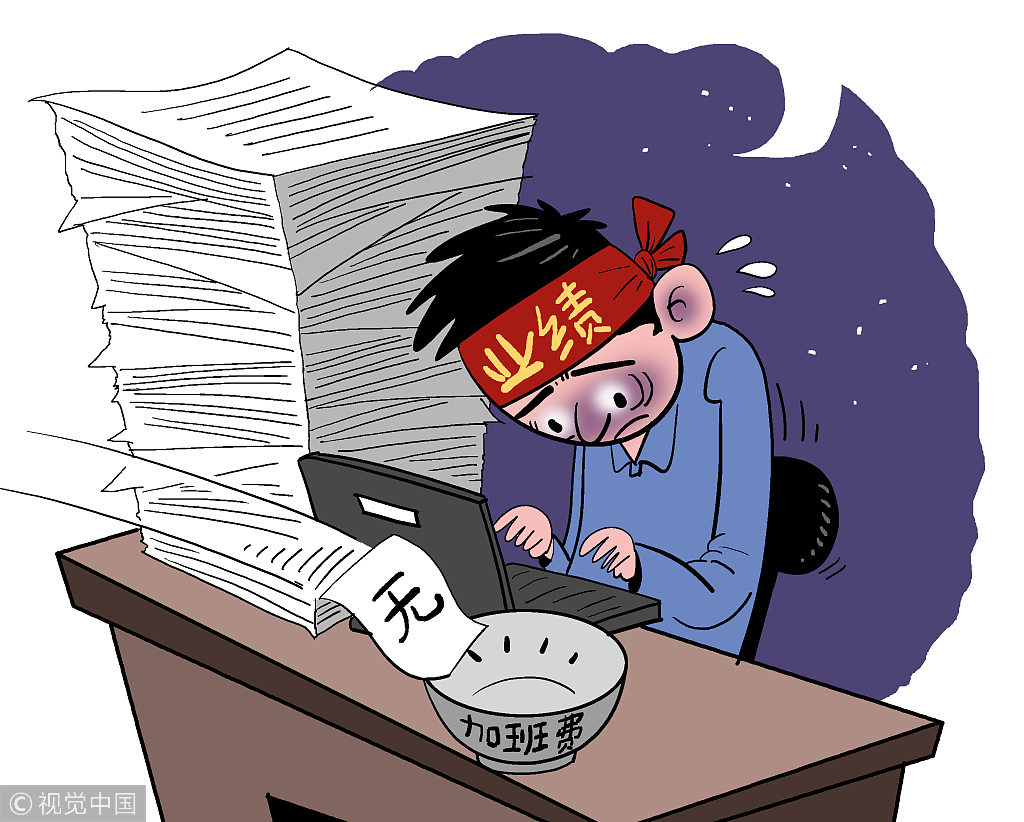 AT THE ONGOING SESSION of the Chinese People's Political Consultative Conference National Committee, China's top political advisory body, some representatives have called for better protection of labor rights for white-collar workers. Thepaper.cn comments:

It is quite common for office workers to work extra hours. According to All-China Federation of Trade Unions, 21.6 percent of office workers work more than eight extra hours every week, of which only 44 percent get additional pay or proper rest. In addition, 35.1 percent do not get paid leave.
Too much extra work has been threatening the health even lives of white-collar workers. Search "sudden death from extra hours" online and you will find many cases about young people who died from overtiredness after having worked too many hours. Last year, a 26-year-old doctor died in his dormitory in Hangzhou, Zhejiang province, after having worked a whole night and a whole day.
There are two major causes for this situation. First, many white-collar workers have no choice but to say "yes" when asked by their boss to work extra hours; Second, some enterprises take it as their enterprise culture for their staff to work from 9:00 am to 9:00 pm.
Worse, those who suffer from working too many extra hours find it hard to defend their rights. According to the current law, there are seven categories of industrial injuries, but they do not include "death from working too many extra hours".
In order to change this, the proposal of the CPPCC National Committee members hits the point. The Labor Law and other relevant laws must be strengthened, so that the employees' rights will be put under better protection, while employers must be punished if too many extra hours harm the health of their employees. Only in this way will the distorted practice of making employees work too many extra hours be totally curbed.