Truth-seeking pragmatism at heart of CPPCC's role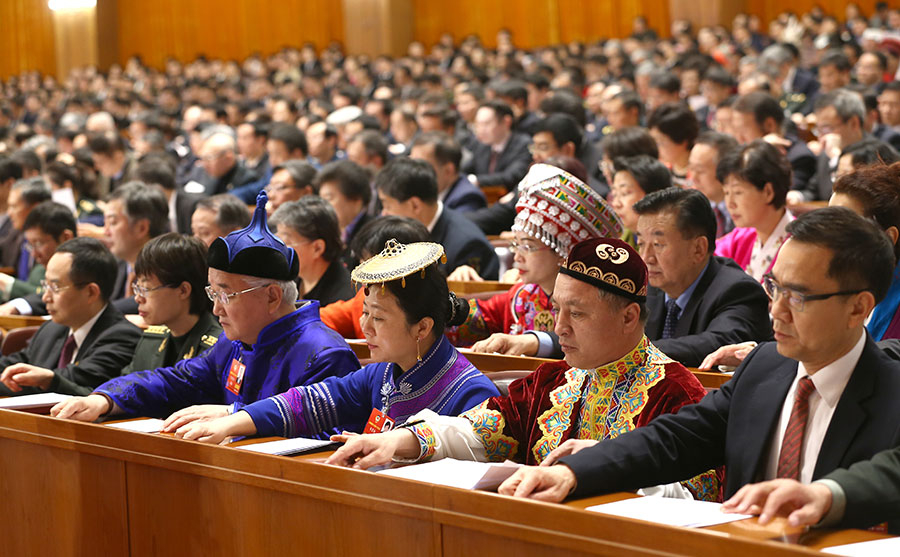 The First Plenary Session of the 13th National Committee of the Chinese People's Political Consultative Conference closed on Thursday, with 5,360 proposals received from its 2,158 members, covering a wide range of issues in such fields as politics, the economy, culture and ecology.
Most of the proposals are solution-oriented, which points to the nature of the CPPCC National Committee as the country's top political advisory body and the focus of China's political system of multiparty cooperation and political consultation.
With Xi Jinping Thought on Socialism with Chinese Characteristics for a New Era and other theoretical innovations written into the Constitution, the CPPCC National Committee, which comprises political advisors from various political parties, people's organizations and of all ethnic groups, has been endowed with a historic mission to put forward proposals on how the wisdom and energy of the entire nation can be harnessed to realize the two centenary goals: The mission to build China into a moderately prosperous society by the year 2021, which is the 100th anniversary of the Communist Party of China, and build China into a prosperous, democratic, culturally-advanced, harmonious and beautiful socialist modern country by the year 2049, which marks the 100th anniversary of the People's Republic of China.
It will be no easy job to realize those two goals, which to be attained require the concerted efforts of all Chinese people under the leadership of the CPC.
This is where the CPPCC plays a very important role, as not only should its members raise awareness of Party and government policies, they should also spare no efforts in conducting fact-finding missions to identify the root causes of the problems in their particular fields or sectors.
Only when they immerse themselves with the people at the grass roots in a down-to-earth manner will they be able to find out where the real problems are and speak of what people feel. For it is the CPPCC's role in the country's "new type of party system" to determine the troubles people face and seek redress.
Just as new CPPCC National Committee Chairman Wang Yang said in his speech at the closing meeting, all CPPCC members should work to make the attitude of truth-seeking and pragmatism prevail in the CPPCC so that they work in people's best interests.
Today's Top News
Editor's picks
Most Viewed