Funeral date announced for professor Stephen Hawking
Xinhua | Updated: 2018-03-21 01:01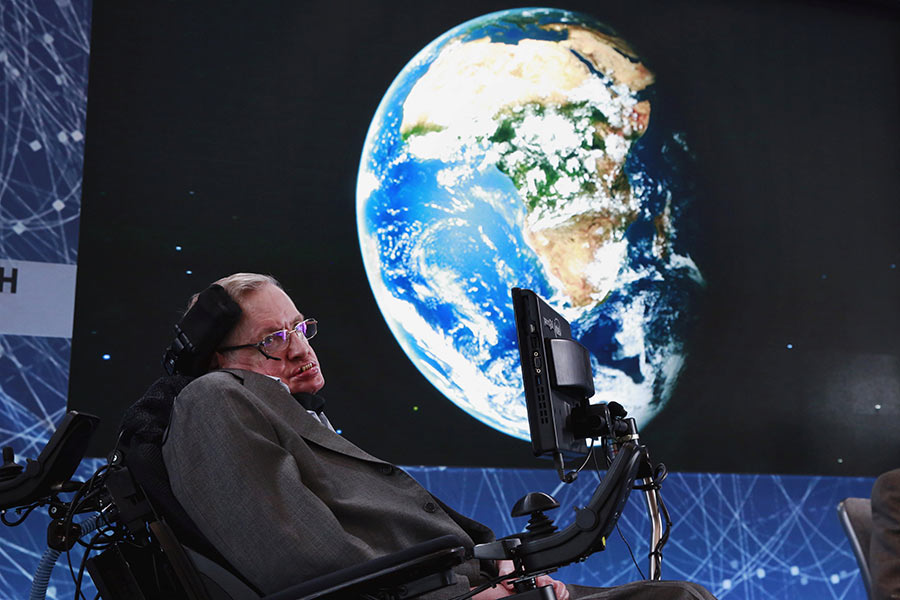 LONDON - The funeral of renowned physicist British Professor Stephen Hawking will take place at Great St Mary's, the University Church in Cambridge, on Easter Saturday on March 31, his family announced Tuesday.
Professor Hawking's children, Lucy, Robert and Tim, said in a statement that they had chosen to hold the funeral in Cambridge in recognition that it is "the city that he loved so much and which loved him".
"On behalf of our whole family we want to express our huge gratitude for all the wonderful tributes to our father and to those who have sent us messages of condolence," said the statement.
In tribute to the fact that both religious and non-religious people had been affected by their father's work, the service would be "both inclusive and traditional, reflecting the breadth and diversity of his life".
The Great St Mary's church is just a stone's throw from Gonville & Caius, the Cambridge College where Professor Hawking was a fellow for over 52 years. After the funeral, family, friends and colleagues will be invited to a private service nearby at Trinity College.
Several thousand people have visited Gonville & Caius since Professor Hawking's death to sign a book of condolence, in addition to an online version of the book contain thousands of heartfelt messages from well-wishers all over the world.
Professor Hawking died peacefully at home in the British university city of Cambridge in the early hours of March 14 at the age of 76.