Djokovic says he's finally able to play pain-free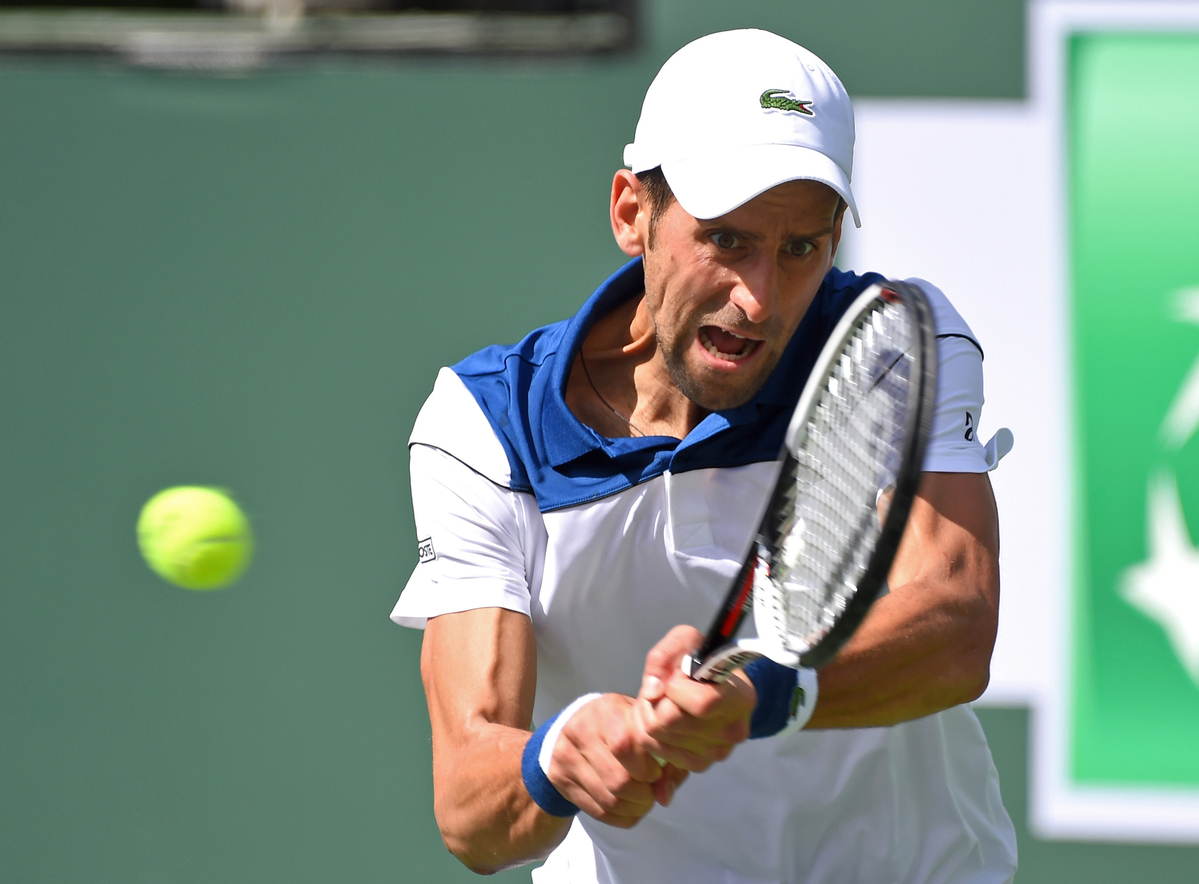 Superstar Serb plots comeback at Miami Open
MIAMI - Novak Djokovic claims he is playing pain-free for the first time in years as he pursues his comeback at the Miami Open.
The former world No 1 has been hampered by an elbow injury that sidelined him for six months after he was forced to retire during the Wimbledon quarterfinals last year.
A return to action at the Australian Open with a modified serving action resulted in a fourth-round loss, while a limp exit at Indian Wells last week only heightened doubts that the 30-year-old would ever add to his total of 12 Grand Slams.
Yet as the Serbian star attempts to win in Key Biscayne for a record seventh time, he spoke of finally putting an end to the injury torment that has blighted his efforts to return to the form that saw him become the first man since the legendary Australian Rod Laver to simultaneously hold all four majors less than two years ago.
"I actually started playing pain-free in the last two days. It's quite refreshing because everything else had pain involved," Djokovic said on Tuesday.
"The past few days have been the first in a long, long time that I could actually be focused on the game rather than have something in my mind and be worried about whether I am going to have pain or not."
Asked to clarify his injury situation, Djokovic added: "Actually it's the first time in years I've been pain-free."
Djokovic's physical problems have clearly affected his once seemingly impenetrable mental strength.
He dodged a question about how he could challenge current world No 1 Roger Federer, the Miami Open reigning champion, preferring to concentrate on the lessons learned during the most arduous of comebacks.
"I have learned a lot about myself," he said. "It's been a great, great blessing to go through this. I've been very successful in this sport over the course of the past six, seven years and I've been very grateful to go through that.
"But I obviously have had to face different circumstances, situations that I've never faced before. Ever since I started professional tennis, my trajectory was always going in the right direction and that has changed.
"So I had to open up and figure out things, how to move forward and get inspired and be the best version I can be."