Good things come to those who wait in this long line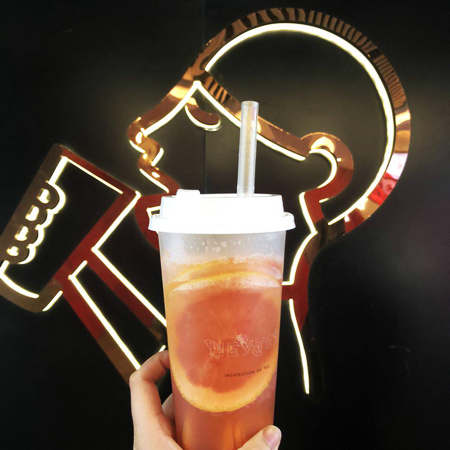 For six months I have withstood the urge to join the snaking lines in Beijing's trendy Sanlitun, to become one of the many lining up to sip from the holy grail of all cream teas, or so they think.
Popular Guangdong-based milk tea maker, Hey Tea, opened its doors in the capital in September and from that day and every day forth, there have been seriously long waiting times. Rumor has it that if you wanted a cup of tea or three (three being the maximum order at any one time), you'd be lining up for about the same time as it takes to watch Operation Red Sea (138 minutes).
Hey Tea first opened in 2012 in the city of Jiangmen, Guangdong province. Its specialty? Cold tea topped with a frothy layer of a creamy mousse-like substance which is both sweet and salty. Some call it "cheese", but it clearly isn't.
Since late last year, the brand has spread like a wildfire northwards, its fame fanned by social media posts of the winding lines and frothing bright creamy cups of tea, following it wherever it went-whetting the insatiable appetite of the Weibo generation.
Milk tea is somewhat of a national obsession in China, but this kind of viral marketing is the stuff that money can't buy for any business. Unless of course Hey Tea is actually paying people to line up and post pictures to social media, as some speculate, but I saw no sign of it myself.