China announces new reciprocal tariffs on 106 US products
By Chen Weihua in Washington and Zhong Nan in Beijing | chinadaily.com.cn | Updated: 2018-04-04 16:00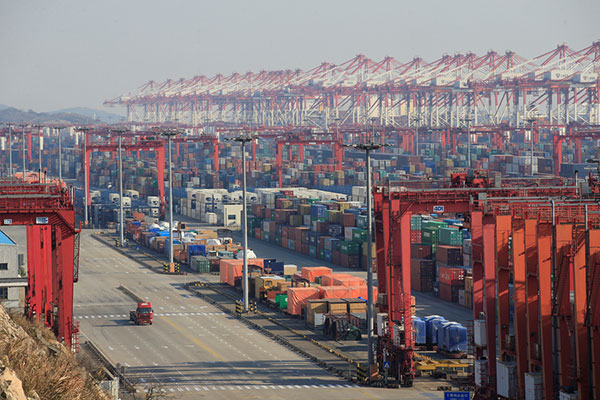 China has decided to impose tariffs on 106 items originating in the United States, the Ministry of Commerce announced.
The government has chosen to add a tariff of 25 percent to 106 goods originating in the United States across 14 categories, such as soybeans, automobiles and chemicals.
The implementation date will be subject to the US government's imposition of tariffs on China's goods, to be announced separately.
On Tuesday, China denounced a US government announcement that slapped tariffs on 1,300 Chinese products under Section 301 of the US Trade Act of 1974.
The list published by the US trade representative came after US President Donald Trump signed a memorandum on March 22 to impose additional tariffs on $50 billion worth of imports from China that followed a Section 301 investigation launched last August into China's intellectual property policies and practices.
"China strongly condemns and firmly opposes the US tariff proposals and is ready to take reciprocal measures on US products," the Ministry of Commerce said in Beijing shortly after the US announcement.
The Ministry of Foreign Affairs also denounced the US action as "unilaterlistic and protectionist".
It said China will announce its countermeasures in the coming days.