Russian antiques exhibited in Beijing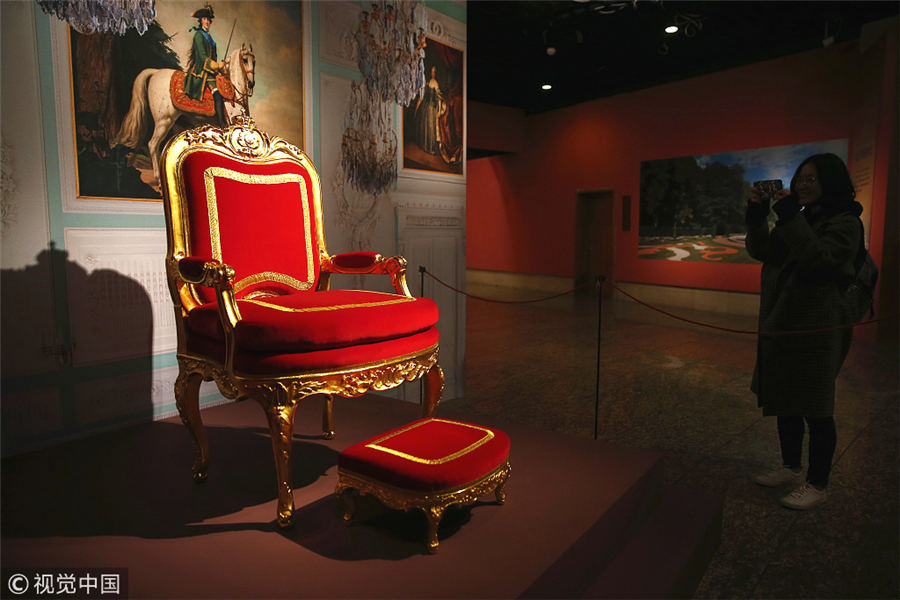 To enhance cultural communication between China and Russia, an exhibition featuring 243 antiques from the Peterhof State Museum-Reserve was opened to art lovers in Beijing yesterday. The collection, including oil paintings, porcelains, sculptures and items from daily life, reconstruct the enchanting world of the Summer Palace of Peter the Great.
Having toured in other Chinese cities, the event will run through June 10 in Beijing.