Giant dog calls for pet health care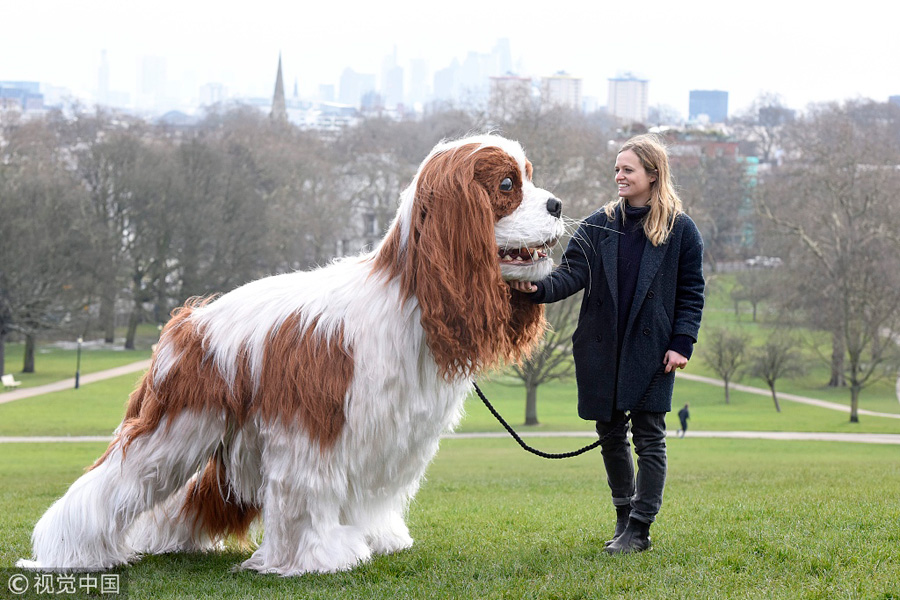 Onlookers were stunned when a giant animatronic dog, five times bigger than the spaniel it's based on, was taken out for its first walk in London, Britain.
The giant dog took a team of ten special effects experts a staggering 2,000 hours to make. It has to be operated by three puppeteers.
Passersby stared in amazement at the large dog, created for flea treatment brand Frontline Plus in a bid to encourage owners to ensure their pets are protected.
It was made by the special effects team which worked on the hit play Harry Potter and the Cursed Child and the 2012 London Olympics opening ceremony.