Chinese NGO, Mercy Corps launch refugee project in Uganda
Xinhua | Updated: 2018-04-12 08:35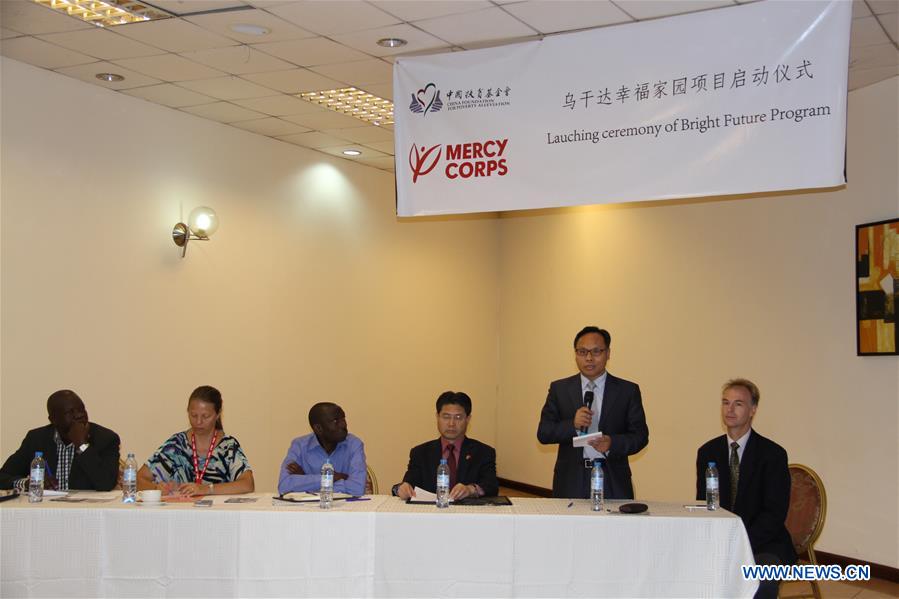 KAMPALA -- A Chinese non-governmental organization (NGO) and Mercy Corps, a global humanitarian NGO, on Tuesday jointly launched a 1-million-US-dollar project to help South Sudanese refugees in northern Uganda become self-reliant.
China Foundation for Poverty Alleviation (CFPA) said the "Bright Future Program" will benefit over 3,800 people, including 2,660 refugees and 1,140 host community members in Palabek Refugee Settlement in Lamwo district.
Over 19,000 South Sudanese and Ugandans are expected to benefit indirectly from the one-year project.
The beneficiaries will be trained in better farming practices and also given small grants in a bid to boost agricultural production and increase household incomes.
Wang Xingzui, Executive Vice President of CFPA, while launching the program said the organization came to Uganda to share its experiences of helping vulnerable people.
He said the project is a pilot of the partnership between Mercy Corps and CFPA.
"If successful, I hope new and additional resources could be brought in to scale up the program and reach out to more people in need," Wang said.
Sean Granville-Ross, Regional Director for East and Southern Africa of Mercy Corps, said the partnership provides an opportunity on how both organizations can work together to address the immediate humanitarian needs and also enable the economic growth of northern Uganda.
According to the United Nations High Commissioner for Refugees, Uganda hosts more than 1 million South Sudanese refugees who fled fighting back home.