Prisoners seek employment at job fair
chinadaily.com.cn | Updated: 2018-04-13 08:56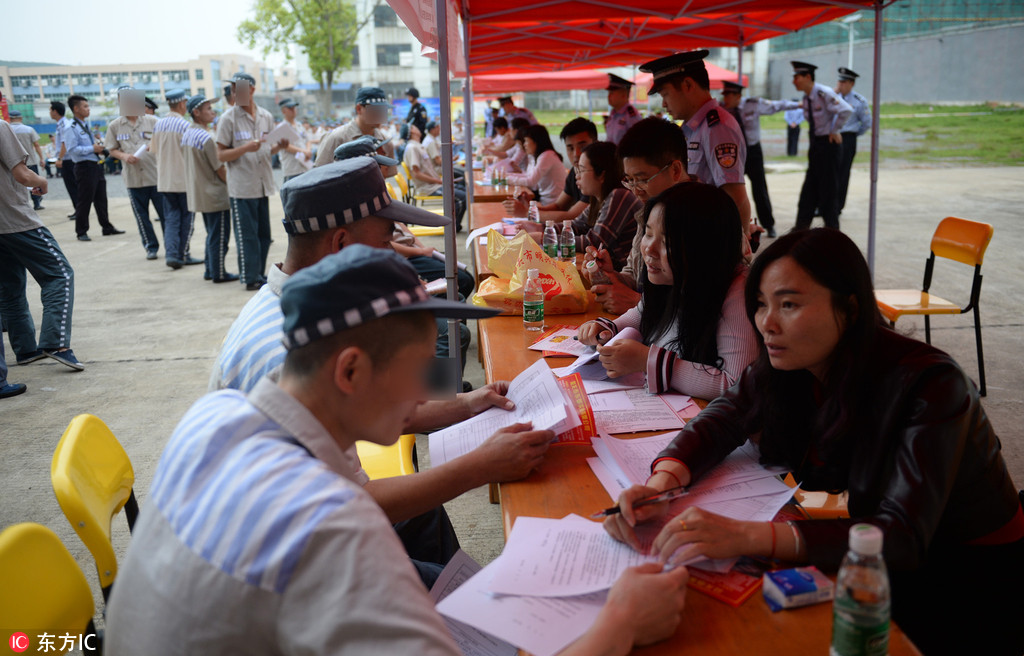 Seeking jobs is not the exclusive domain of graduating students or laid-off workers — it's also an essential activity for people behind bars to reenter society.
On April 10, a job fair for inmates was held in a prison in Shaoguan, Guangdong province. More than 600 job vacancies were offered to 214 prisoners who are about to be released.
For inmates with good skills, their salaries are comparable to average employees.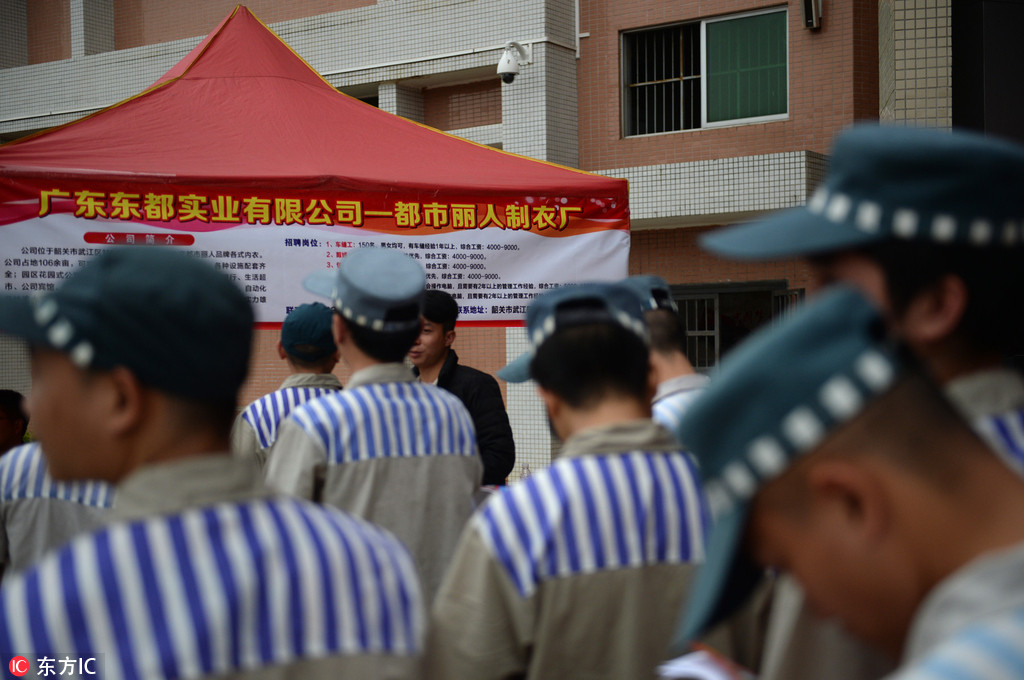 Guo, a 34-year-old prisoner, has been working as a machine operator in the prison for three years. Because of his training, he was highly sought after at the job fair.
Guo accepted an offer from a Shenzhen electrics company with a monthly salary of 5,000 yuan ($796). The company has been cooperating with the prison in vocational training for five years.
According to Xiang Huanan, the prison warden, more than 1,000 prisoners have obtained national job qualifications, and over 90 percent of them received skill training in prison.