Airbnb considers China crucial for global expansion plans
By He Wei in Shanghai | China Daily | Updated: 2018-04-13 10:36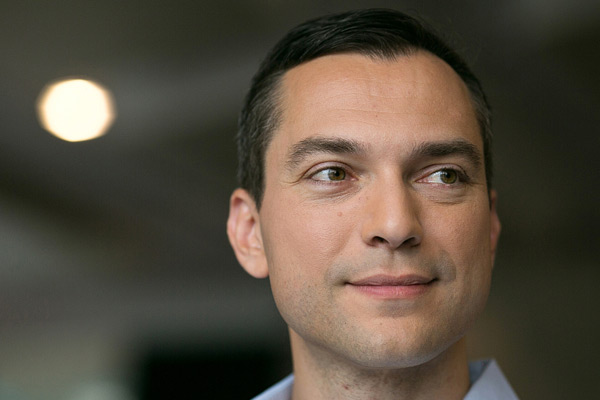 United States' home-sharing platform Airbnb is doubling down on China through a suite of new services to reach an untapped segment of travelers in the country that the firm predicts will become its most significant market by 2020.
Efforts to enhance service consistency include an expanded accommodation portfolio and host training sessions, as it takes on hotels with standardized services, according to Nathan Blecharczyk, Airbnb's co-founder and China chairman.
"Our goal is to welcome more than one billion guests by 2028, and we cannot reach this goal without our Airbnb China community," said Blecharczyk, who forecast China to be the platform's largest source of guests in the next three years.
As people explore authentic and local experiences, one appeal of booking through Airbnb is that each home is different. But that creates a dilemma as such inconsistency could scare off those willing to spend more to guarantee a safe and convenient stay.
To prevent guests from being "unpleasantly surprised", the company has launched an Airbnb Plus program that features more standardized facility offerings and stringent screening measures.
Hosts must submit applications and go through an on-the-spot inspection of the home against a 100 plus-point checklist. Shanghai is one of the first 13 cities worldwide to launch Airbnb Plus in March, with more Chinese cities in the pipeline later this year.
"By verifying these homes, we make sure the houses come fully stocked with shampoo, toilet paper, pots and pans, and have a general level of cleanliness to meet higher expectations from travelers," he said.
Airbnb is doing exceptionally well among Chinese millennials, with 18-to-35-year-olds making up almost 80 percent of its Chinese customers, Blecharczyk noted. The country is also home to a notably younger population of hosts compared with other markets such as the US.
To continue that momentum, the company has just launched a namesake academy offering offline workshops, online live chats and videos to better train and engage with hosts.
Meanwhile, the concept of sharing accommodation is slow to gain traction among China's high-end travelers, according to research by Hurun last June. Only a quarter of those surveyed said they would consider private homestay options like Airbnb, trailing behind boutique hotels and cruises.
Hence, the recent addition of four new property classifications types, including boutique hotels and distinctive properties like treehouses and yurts - tents commonly used by Mongolian residents - could be a hit to capture independent Chinese tourists who are typically choosing a home rental for the experience and not for the cheap price tag, he noted.