Once obese, college student transforms into a bodybuilder
By Tian Xuefei and Zhou Huiying in Harbin | chinadaily.com.cn | Updated: 2018-04-13 11:23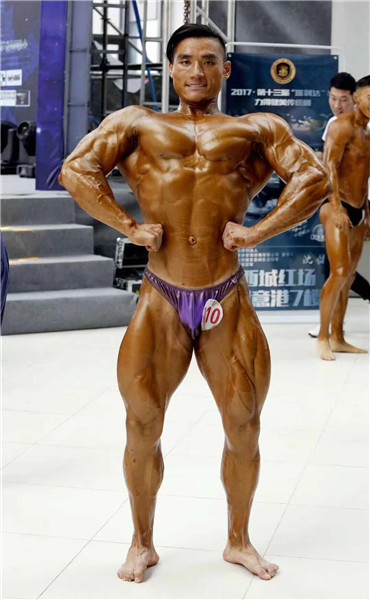 After half a year of exercise and diet, Zhang Shuai has lost 30 kilograms and become a healthy, muscular man.
Zhang, 22, a senior at the Heilongjiang Institute of Technology, once was a lead player on his college basketball team.
But two years ago, an accidental injury led to a 40 kilogram weight gain within half a year. All kinds of inconveniences caused by obesity made him determined to lose weight.
The effect of a strict diet and exercises is obvious.
Furthermore, during the process, he became obsessed with bodybuilding and won the championship in a provincial bodybuilding competition.
Now, Zhang has become a part-time fitness instructor in a fitness center.
"In fact, the process brought me more than losing weight," he said. "I changed lots of unhealthy habits and my outlook has become more positive."